New Buildings, Concentration Innovation and Expansion
1950-1999 

1950 – William Prager becomes the first chairman of the Physical Sciences Council, and as such he was very influential in the expansion of Engineering at Brown.  Prager was an internationally recognized engineer and applied mathematician.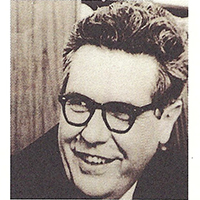 1951 – Paul Fritz Maeder was the first to receive the PhD in Engineering at Brown.  He was then appointed assistant professor and became full professor in 1954. He went on to later serve as Associate Provost of Brown University (1968-1972.)
1951 – Cecil Snodgras Peterson was the first woman to receive a Bachelor of Science in Electrical Engineering from Brown.
1959 – Barrett Hazeltine joins the Division of Engineering as an assistant professor of electrical engineering, he goes on to create and teach widely popular courses in management and in engineering, he later served as Associate Dean of the College, and advised many entrepreneurs from the Brown community.
1961 – Alfred P. Sloan Foundation gives $1M to Brown University to "strengthen the national base for the education of engineers, with a stress on engineering studies at the graduate level.
1962 – Prince Laboratory was built and engineering moved many experimental research functions to that site.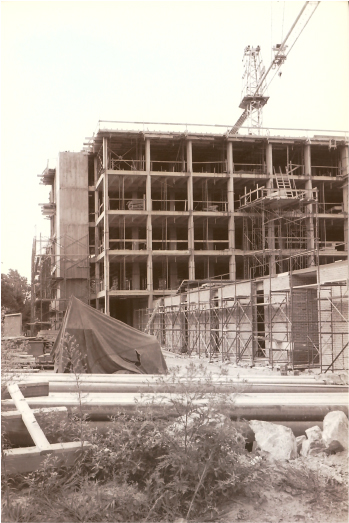 1965 – Accompanied by a Post-Sputnik surge in enrollment, the Barus and Holley building is erected adjacent to Prince Lab - at a cost of $4.2M ($20/square foot), it unites Engineering faculty and staff together from six different locations on campus. 

1972 – Virginia Vanderwicken Grossman was the first woman to receive the Master of Science in Materials Science from Brown.
1974 – The Chemical Engineering concentration was added as a curriculum addition.
1975 – Engineering's innovative core curriculum was reduced from three years to two and a half to allow students a deeper study in their chosen engineering field.
1976 – Elaine Irene Savage is the first woman to receive a PhD from the Division of Engineering at Brown.
1979 – Department of Computer Science formed out of Division of Engineering and Applied Mathematics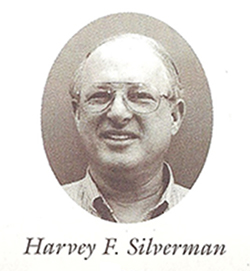 1980 – Professor Harvey Silverman joins the faculty and initiates the development of the Computer Engineering concentration.
1988 – Professor Alan Needleman is appointed the first Dean of Engineering, changing the status of the position from Chairman.
1996 – The Materials Research Science and Engineering Center (MRSEC) is established.
1997 - A three-day sesquicentennial celebration kicked off the campaign to raise funds for the new addition to Barus and Holley.
1999 – The General Motors Collaborative Research Center on Computational Micromechanics of Materials is established.