Graduate Student Organizations
Graduate Student Organizations
The GBMES chapter at Brown University aims to share ideas, foster collaborations, and unite the BME community at Brown. GBMES intends to sponsor internal and external speaker seminars, enhance career-motivated learning, host social functions, and enrich the Program in Biomedical Engineering at Brown University.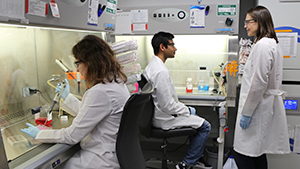 The Graduate Student Council (GSC) is the primary political and social body for graduate students at Brown.  The GSC is made up of representatives from each department and of officers elected from the entire graduate student population. The GSC holds monthly meetings and offers many events and free classes throughout the year.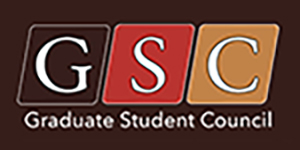 The Graduate Students of Color in STEM (GSOCnSTEM) focuses on the advancement of graduate students of color in STEM at Brown University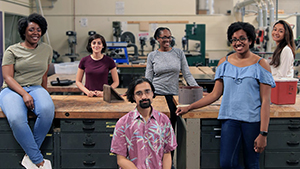 oSTEM is a chapter of the national non-profit professional society oSTEM Inc. with over 75 chapters across the U.S. Creating a space for LGBTQIA+ individuals in STEM to connect, the group provides professional development resources tailored to navigating STEM careers as out LGBTQIA+ individuals. By leveraging connections with LGBTQIA+ alumni and professionals, the group hosts panels, discussions, and workshops.