Engineering History 1847 - 1899
Engineering History 1847 - 1899
Establishing the Engineering Program and the Early Years
1847 - 1899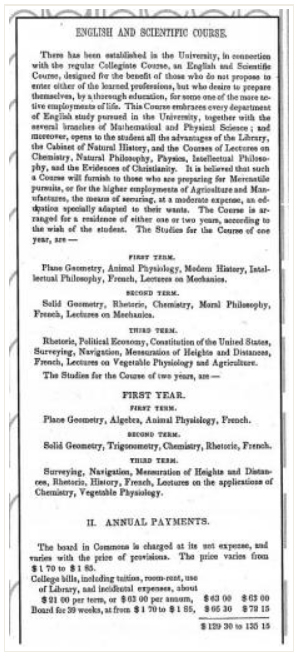 1847 – Professional engineering program established at Brown and announced in the catalogue as an "English and Scientific Course."  It was designed as a one or two-year program. Topics included surveying, navigation, mensuration of heights and distances, and mechanics. The undergraduate engineering program at Brown University is the oldest in the Ivy League and the third oldest civilian engineering program in the country, preceded only by Rensselaer (1824) and Union College (1845).
1849 – The first specific engineering program at Brown was established in Civil Engineering.  Among the first subjects taught were practical mechanics, surveying, navigation, principles of architecture, and the art of construction, including the nature and preparation of the materials used. 
1850 – William Norton left his position as President of Delaware College to become to become professor of natural philosophy and civil engineering at Brown. The fee for his course is $30/term, compared to $6/term for the rest of Brown. Ten students take his first class.
1852 – William Norton leaves Brown for "not complying with the requirement of calling to see if students were in their rooms during study hours." Norton opens a school of engineering at Yale at his own expense, and is appointed to the newly established professorship of civil engineering at Yale.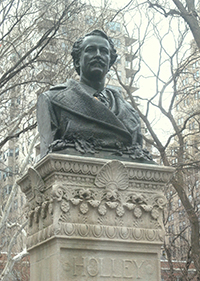 1853 – Alexander Lyman Holley (future namesake of the Barus and Holley building) receives his Ph.B. from Brown.  The Alexander Lyman Holley Medal remains one of the highest honors awarded by the American Society of Mechanical Engineers. The Alexander Lyman Holley memorial in Washington Square Park in New York City reads "In honor of  Alexander Lyman Holley (Brown 1853)  foremost among those whose genius and energy established in America and improved throughout the world the manufacture of Bessemer steel.  This memorial is erected by engineers of two hemispheres."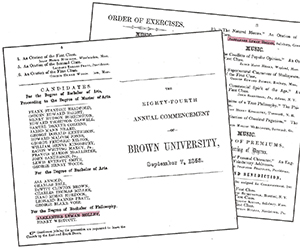 1859 – Robert Thurston graduates. He goes on to reorganize the mechanical engineering college at Cornell in 1885. 
1868 – Civil Engineering expanded to include three courses in engineering.
1870 – "Agricultural and Scientific Department" was created made up of eight professors, including Benjamin F. Clarke, Professor of Mathematics and Engineering.
1876 – Courses leading to degree "Bachelor of Philosophy" (which engineering was a part of) was raised to a four-year degree.
1876 – Three-year course in civil engineering enhanced, and those who completed requirements for engineering and for AB degree could graduate with both PhB and AB.
1879 – The three-year course in civil engineering was changed to four years.
1886 – Recognizing "the great advances and interest in sciences and engineering" a Department of Science was established, comprised of six areas: Chemistry, Engineering, Physics, Botany, Zoology, Geology, and Agriculture.
1891 – The degree of "Civil and Mechanical Engineer" was first published in the course catalogue, Frank E. Winsor is first recipient of this degree.
1892 – New physical laboratory Wilson Hall opened, with no electrical wiring, lighting was initially by gas. After its opening a machine shop and carpentry shop were established with machinery driven by a ten horse-power Otto gas engine. (Years later Prof. Kenerson modified this engine for use as an air compressor "and every time the slow-speed engine took its gas, the lights in the building gave great winks.")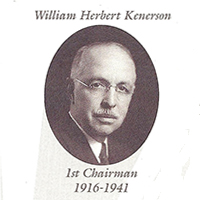 1896 – William Herbert Kenerson was awarded the first ME degree from Brown University.  He later became the first Chairman of the Division created in 1916.
1896 – First courses dedicated to electrical engineering are established.