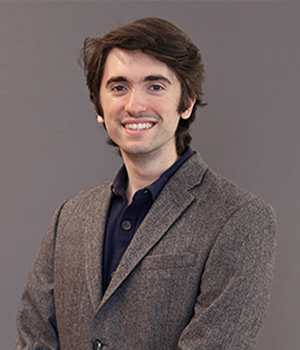 Three recent graduates of Brown — Amara Majeed, Kevin Tang and Johnathan Lovett — have earned honors as 2021 Schwarzman Scholars. Modeled after the Rhodes Scholarship, the Schwarzman provides full funding for students to pursue a one-year master's degree in global affairs at Tsinghua University in Beijing, one of China's most prestigious universities.
Lovett graduated from Brown in 2019 with a master's degree in engineering management, innovation and entrepreneurship. He is the founder of an environmental startup — which was named a finalist in the 2018 Rhode Island Business Plan Competition — that designed a product to detect harmful bacteria in freshwater and marine environments. He has conducted hyper-local air quality research for RAND Corporation, written food criticism for the Providence Journal, taught English in China, and worked as a research assistant.
Majeed is a Class of 2019 Brown graduate and founder of both the Hijab Project and the Muslim Youth Network. Tang graduated from Brown's Program in Liberal Medical Education in 2017 and is currently in his third year at the Warren Alpert Medical School.
The 2020-21 class of 145 Schwarzman Scholars includes students from 41 countries and 108 universities who were selected from a pool of more than 4,700 applications. Each of the program's five cohorts to date has included at least one Brown graduate.