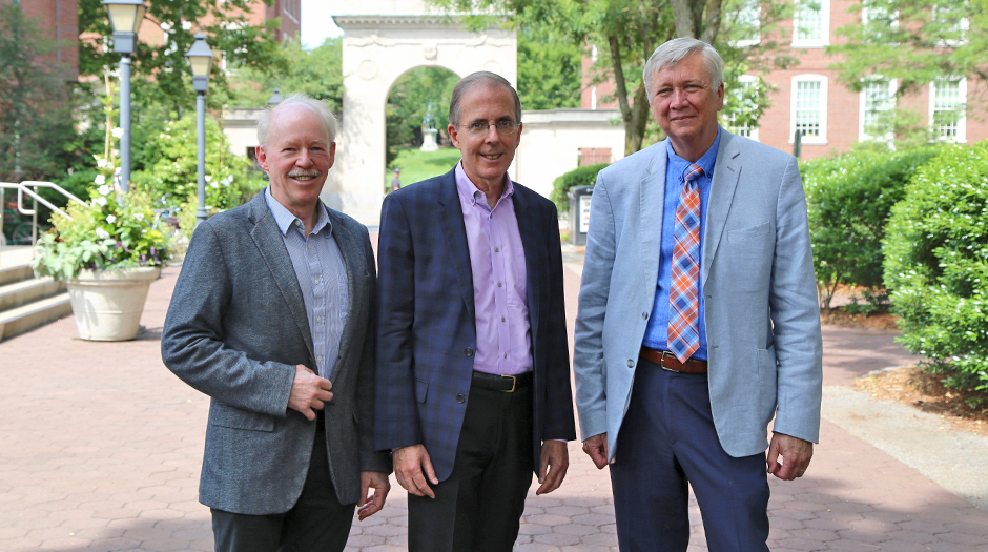 Patrick McHugh, Professor of the Practice of Engineering and former Executive Director of the IE Brown Executive MBA program, has been named the Director of the master's Program in Innovation Management and Entrepreneurship (PRIME) at Brown University.
McHugh succeeds Professors Angus Kingon and Eric Suuberg, former co-Directors, in this role. "It has been a pleasure to teach in the PRIME program under Angus and Eric's leadership, and I'm extremely excited to expand my involvement in shaping the program's future," McHugh said.
McHugh has more than 25 years of industry experience with technology companies, including executive roles at three venture-backed firms selling data security solutions. Earlier initiatives include building a call center automation services practice for GTE (winner of the GTE Chairman's Leadership Award) and an on-line financial services offering while at IBM Credit Corp. He is the recipient of two patents in the area of call center automation.
"Technological innovation and entrepreneurial mindsets and action are the engines driving the future of business and society," McHugh said. "Whether translating research discoveries into practice, leveraging technology platforms into customer solutions, digitizing existing practices to increase efficiency and access, or disrupting legacy business models, the PRIME program provides a critical foundation for our students to play leadership roles in advancing such changes. On campus, the PRIME program has the opportunity to play a leading role in supporting the strategic objective to further catalyze entrepreneurship at Brown."
Dr. McHugh holds B.S. and M.S. degrees in Materials Engineering from Columbia University, an M.B.A. from Harvard Business School, and a Ph.D. in business from Bentley University. His research focuses on legitimacy, network theory and decision making in innovative, global, online, and governance contexts. His publications have appeared in MIS Quarterly Executive, Journal of Prediction Markets, Journal of Management & Organizations, and Journal of General Management. He has also co-authored, with his PRIME students, numerous peer reviewed academic conference papers.
He teaches courses at Brown in strategy, innovation management and entrepreneurship including, for the past eight years, the PRIME global entrepreneurship course.