Previous Dourdeville Lectures
Previous Dourdeville Lectures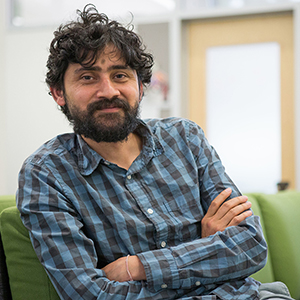 Manu Prakash
Associate Professor of Bioengineering
Stanford University
November 19, 2019 at 5 pm
Salomon Center for Teaching, Room 001
79 Waterman St.
Frugal Science
Improving accessibility to science through low-cost technology
Thinking about cost as an engineering constraint brings new life to ideas. This is what makes the difference between an idea influencing a hundred people or a billion. As engineers, we make stuff. We use these skills to design solutions for extremely resource-constrained settings. Join Professor Manu Prakash as he discusses low-cost technology solutions to difficult problems in global health, science education, and ecological surveillance.

An associate professor of bioengineering at Stanford University, Manu Prakash works at the molecular scale to try and understand how the world really works and is humbled and inspired by nature's own solutions to the world's biggest problems. His lab applies techniques derived from soft-condensed matter physics, fluid dynamics, computer science, and bioengineering to study the structure and function of biological entities. He is best known for his Foldscope and Paperfuge. Prakash received the MacArthur Fellowship in 2016. He and his team are also working on a water droplet based computer. His work focuses on frugal innovation that makes medicine, computing and microscopy accessible to more people across the world.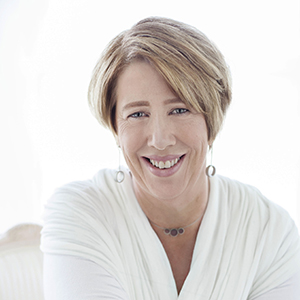 Mary Lou Jepsen
CEO and Founder
Openwater
October 16, 2018 at 5 pm
Salomon Center for Teaching, Room 001
79 Waterman St.
Using Light to See Deep Inside Our Bodies and Brains
Mary Lou Jepsen pushes the edges of what's possible in optics and physics, to make new types of devices, leading teams and working with huge factories that can ship vast volumes of these strange, new things.
Mary Lou Jepsen is one of the world's foremost engineers and scientists in optics, imaging and display -- inventing at the hairy, crazy edge of what physics allows, aiming to do what seems impossible and leading teams to achieve these in volume in partnership with the world's largest manufacturers, in Asia. She has more than 200 patents published or issued.
 
Jepsen is the founder and CEO of Openwater, which aims to use new optics to see inside our bodies. Previously a top technical exec at Google, Facebook, Oculus and Intel, her startups include One Laptop Per Child, where she was co-founder, CTO and chief architect on the $100 laptop. She studied at Brown, MIT and Rhode Island School of Design, and she was a professor at both MITs -- the one in Cambridge, Mass., and the Royal Melbourne Institute of Tech in Australia.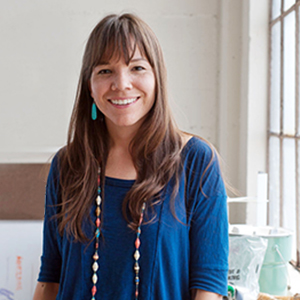 Heather Fleming
CEO and Co-Founder
Catapult Design
November 6, 2017 at 6 pm
Salomon Center for Teaching, Room 001
79 Waterman St. 
Design as a Tool for Change
Heather Fleming is the CEO and co-founder of Catapult Design, a product and service design firm with an expertise in human-centered design for marginalized communities. Catapult partners with organizations to develop sustainable solutions that address technology and social issues such as rural electrification, water purification and transport, food security, and improved health. Before starting Catapult, Heather was a product design consultant in Silicon Valley, designing products for a diverse range of corporate clients and an adjunct lecturer at Stanford University and California Academy of the Arts. In 2005, she co-founded and led a volunteer group, the Appropriate Technology Design Team (ATDT), focused on social impact design work through a professional chapter of Engineers Without Borders (EWB) in San Francisco. Heather was named a Pop!Tech Social Innovation Fellow and World Economic Forum Young Global Leader for her work with EWB and Catapult Design. Her writing has been featured in ABC News, WIRED.com and Newsweek. She serves on the Board of Directors of the Navajo Chamber of Commerce on the Navajo Nation, and chairs a committee within ASME's Engineering for Global Development initiative. Heather has a BS in Product Design from Stanford University.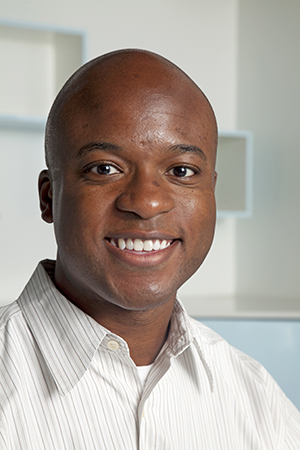 John Dabiri
Professor, Civil and Environmental Engineering and of Mechanical Engineering
Stanford University 
November 11, 2016 at 4:00 pm 
MacMillan 117 - C.V. Starr Auditorium
167 Thayer Street 
Opportunities and Challenges for Next-Generation Wind Energy
Despite common characterizations of modern wind energy technology as mature, there remains a persistent disconnect between the vast global wind energy resource --- which is at least an order of magnitude greater than total global power consumption --- and the limited penetration of existing wind energy technologies as a means for electricity generation worldwide. Dabiri's talk describes an approach to wind energy harvesting that has the potential to resolve this disconnect by leveraging concepts from unsteady fluid mechanics and biology-inspired engineering. Whereas wind farms consisting of propeller-style turbines produce 2 to 3 watts of power per square meter of the wind farm footprint, full-scale field tests over the past five years have demonstrated that 10x increases in wind farm footprint power density can be achieved by arranging vertical-axis wind turbines in layouts inspired by the configurations of schooling fish and seagrass beds. Opportunities for near-term application of this technology were discussed, as were remaining challenges for wide-scale implementation of this approach to wind energy.
John Dabiri is a Full Professor of Civil & Environmental Engineering and of Mechanical Engineering at Stanford University. His research focuses on science and technology at the intersection of fluid mechanics, energy and environment, and biology. Honors for this work include a MacArthur Fellowship, an Office of Naval Research Young Investigator Award, and a Presidential Early Career Award for Scientists and Engineers (PECASE). Popular Science magazine named him one of its "Brilliant 10" scientists for his research in bio-inspired propulsion. For his research in bio-inspired wind energy, Bloomberg Businessweek magazine listed him among its Technology Innovators, and MIT Technology Review magazine named him one of its 35 innovators under 35. In 2014, he was elected a Fellow of the American Physical Society. He currently serves on the Editorial Boards of the Journal of Fluid Mechanics and the Journal of the Royal Society Interface, and he is a member of the U.S. National Committee for Theoretical and Applied Mechanics.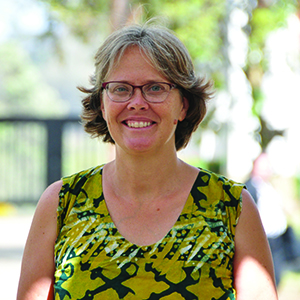 Amy Smith
Senior Lecturer in Mechanical Engineering
Founder of D-Lab
MIT
October 15, 2015 at 4:00 pm 
Salomon 101
Innovation, Inclusion and Impact: Promoting Creativity and Design in International Development
Amy Smith is a senior lecturer in Mechanical Engineering and founder of D-Lab at the Massachusetts Institute of Technology. She served in the U.S. Peace Corps in Botswana and has also done fieldwork in Senegal, South Africa, Nepal, Haiti, Honduras, Uganda, Ghana, and Zambia. She won the BF Goodrich Collegiate Inventor's Award and the Lemelson-MIT Student Prize for Invention for her work in creating technologies to improve the lives of people living in poverty. In 2002, she founded the D-Lab program at MIT, which focuses on the development, design and dissemination of appropriate technologies for international development. She also founded the International Development Initiative at MIT, the Innovations in International Health program and the International Development Design Summit. She was selected as a 2004 MacArthur Fellow and was named one of Time magazine's 100 most influential people in 2010 for the work she is doing to promote local innovation and technology creation. Her current projects are in the areas of water testing, treatment and storage, agricultural processing, and alternative energy.