Brown School of Engineering recent graduates Jennifer Bui '20, Jon Nelson '20 and Thomas Usherwood '22 were each awarded a three-year National Science Foundation fellowship in the Graduate Research Fellowship Program (NSF GRFP). Additionally, Lizzie Kimmel '21 was chosen as an honorable mention candidate for the fellowship.
The NSF GRFP helps ensure the vitality of the human resource base of science and engineering in the United States and reinforces its diversity. The program recognizes and supports outstanding graduate students in NSF-supported STEM disciplines who are pursuing research-based masters and doctoral degrees at accredited United States institutions. NSF Fellows are anticipated to become knowledge experts who can contribute significantly to research, teaching, and innovations in science and engineering. These individuals are crucial to maintaining and advancing the nation's technological infrastructure and national security as well as contributing to the economic well-being of society at large.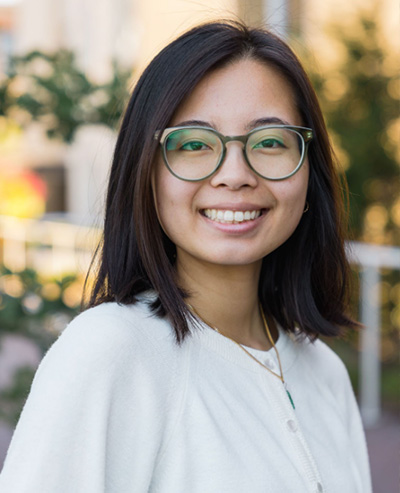 Bui is a second year electrical and computer engineering Ph.D. student at the University of Wisconsin-Madison, where she is advised by Assistant Professor Dominic Groß in the Wisconsin Power (WISPO) research group. She studies the dynamics of large-scale power grids with high penetrations of inverter-based resources, and currently is characterizing emerging inverter control technologies and analyzing how they impact the stability and performance of the transmission system. Her project is in partnership with the Universal Interoperability of Grid-Forming Inverters (UNIFI) Consortium, supported by the Department of Energy.  At UW-Madison, Bui is also pursuing an Energy Analysis and Policy graduate certificate to understand the energy and environmental justice implications of the energy transition. At Brown, she graduated with an honors degree in engineering physics, a joint program between the Department of Physics and the School of Engineering. Her thesis was advised by Professor Rod Beresford and documented the design and optimization of a solar and energy storage system, which was part of her work for the Solar District Cup - a national collegiate competition. Bui was named the Outstanding Senior in engineering physics, and was the recipient of the 2020 George H. Main '45 Award from Brown Engineering for her devotion to studies and the promise of future success in her field.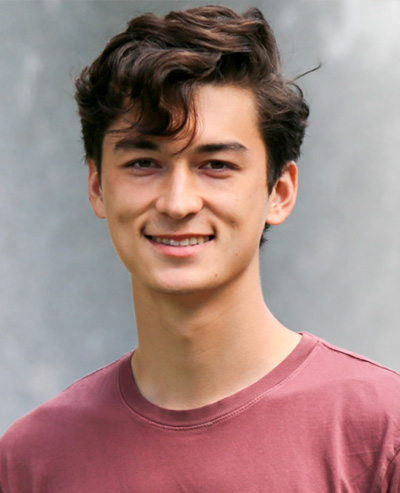 Nelson is a second year Ph.D. student at University of Maryland, where he is co-advised by Professor Michael Gullans and Professor Daniel Gottesman. He is currently researching quantum information and is interested in using tools from theoretical computer science to better understand the power of quantum computation. At Brown, Nelson was a research assistant in Professor Sherief Reda's lab where he worked on making embedded machine learning systems more efficient. He was named the Outstanding Senior in computer engineering his senior year.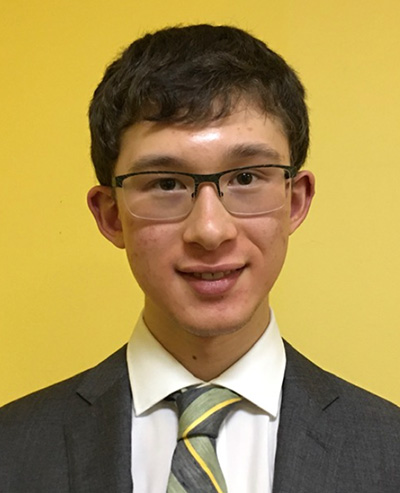 Usherwood is currently a Ph.D. student in medical engineering and medical physics at the Harvard-MIT Program in Health Sciences and Technology. He is doing his thesis work in the Manalis lab, focusing on measuring biophysical properties of cells to address problems in biomanufacturing and cancer biology. While at Brown, he was advised by Professors Anubhav Tripathi and Vikas Srivastava, and was named the Outstanding Senior in biomedical engineering for the class of 2022. He was also a member of Sigma Xi, Tau Beta Pi, and was awarded a Goldwater scholarship.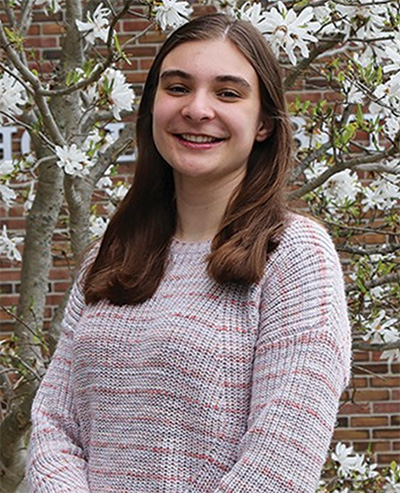 Kimmel, who received an honorable mention for the prestigious award, is a second year Aerospace Engineering Ph.D. student at Georgia Tech in the Space Systems Design Lab (SSDL). She is currently funded by the two-year Clare Boothe Luce Fellowship for Women in STEM. In the SSDL, she has worked extensively as a systems engineer on space flight projects, notably the VISORS distributed space telescope mission, and is currently interning at NASA's Jet Propulsion Laboratory. Her proposed Ph.D. research will involve developing and optimizing a deep space relay architecture for Mars exploration missions. Before attending Georgia Tech, she graduated with honors in mechanical engineering from Brown, where she was a member of Brown Space Engineering and completed her honors thesis work on space mission design.
In all, 34 Brown students and alumni in science, technology, engineering and mathematics fields were chosen to receive tuition support and a stipend as promising young STEM leaders.