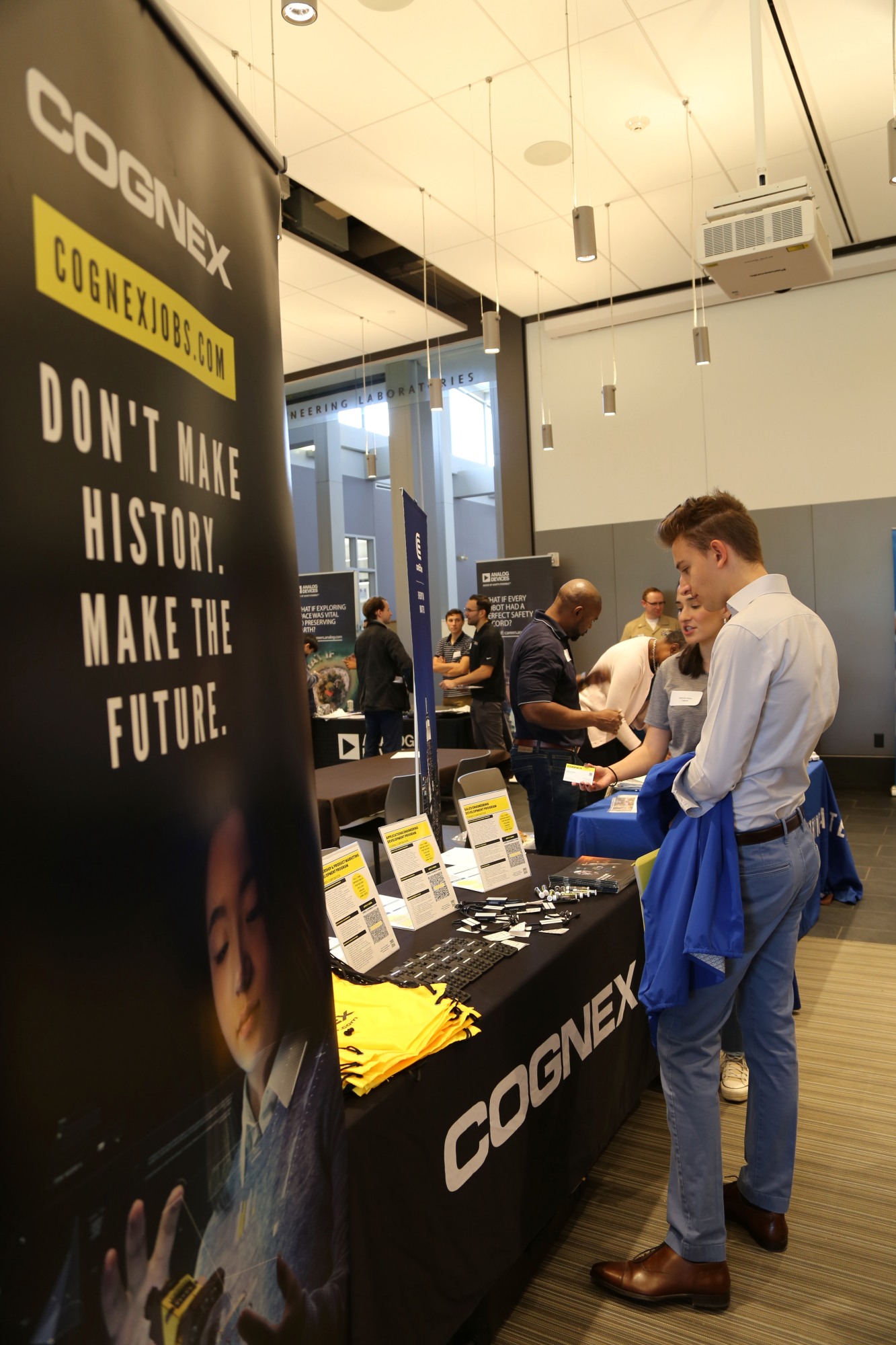 More than 250 students and 30 companies attended the Brown School of Engineering's annual Career Fair in November. The fair is an important opportunity for engineering  students to find potential internships and full-time employment. Each year, the fair includes everything from  local companies, such as Veryst, to large, multinational companies like Tiffany and Co. While there are always a plethora of companies at the career fair, certain companies are notable for the many years they have been in attendance and the number of engineers they recruit from Brown.
One such company is Dassault Systèmes. With 55 offices in the United States and more around the world, Dassault is a global company, but they have an office in Johnston, R.I. 
"One interesting thing about Dassault is that two Brown [engineering] students founded Simulia," University Recruiter Susannah Temple said. Simulia is one of Dassault's brands. "So there are deep roots between Brown and Dassault. And between Simulia, which is our company in Johnston. And that's why it's in Johnston, because it was founded by Brown [engineering] students."
On the quality of their work, she said," [Brown students] are extra special. One in particular was just amazing. Just the intellectual horsepower that is brought. Brown is such a selective school. Just by being accepted, I know that there's a level of intellectual acumen."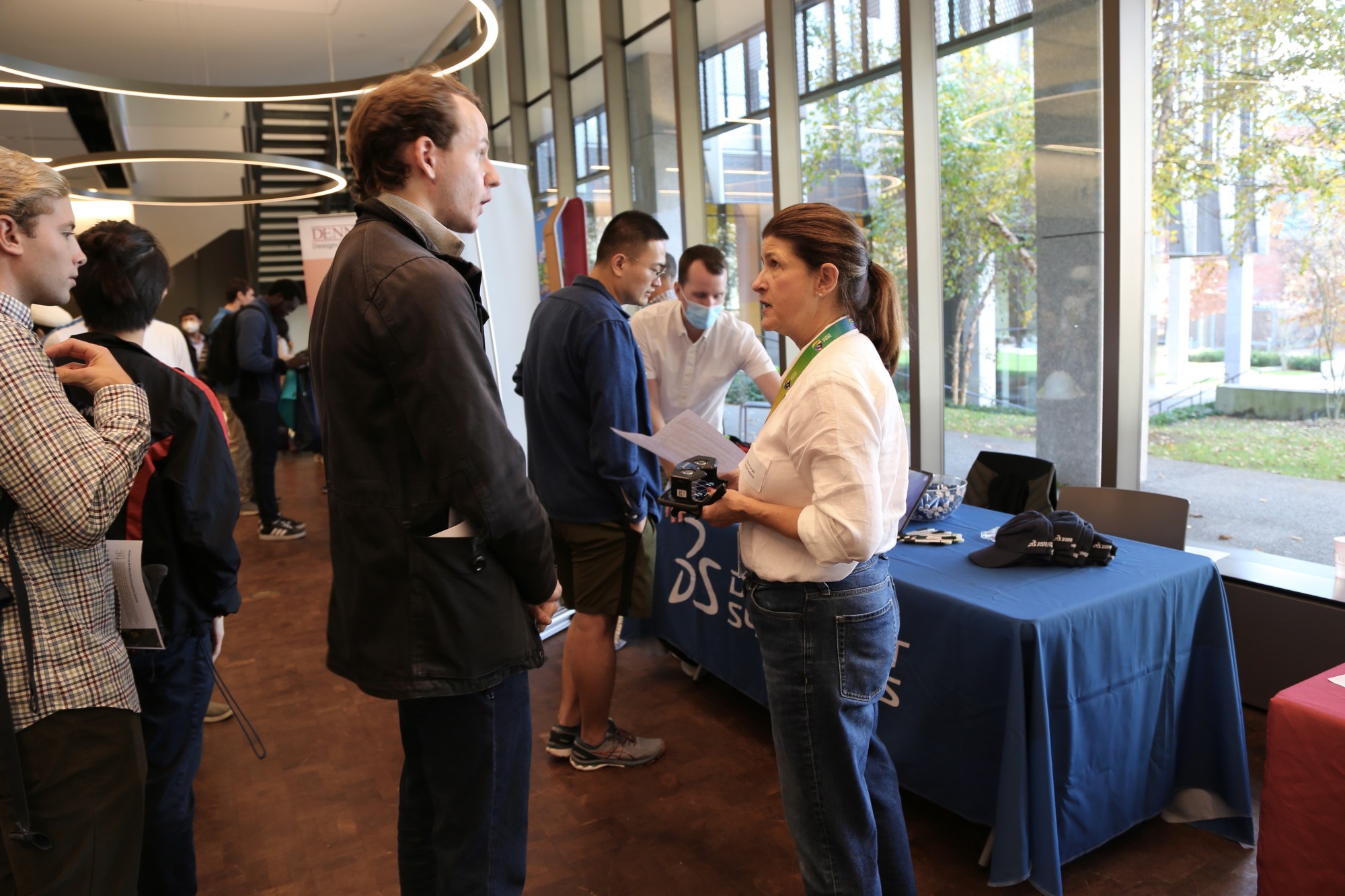 Dassault is one of the companies that often hires Brown interns. Temple recalls having "at least five or six Brown students who interned."
Temple was not alone in her assessment of Brown students' work output. Nick Vasios, a university recruiter for Veryst Engineering, LLC, added, "I think it's a very good school that strongly equips you [to work]. I can speak to the solid mechanics side of things, because I'm a solid mechanics engineer. The solid mechanics department here at Brown is one of the strongest in the country. So we know that candidates who have been to Brown, and who have taken solid mechanics classes, will be very well equipped and are exactly what we're looking for." 
Veryst is a small company with one location in Needham, Mass. They provide engineering consulting services for technology and manufacturing. This includes consulting for maximizing product design, improving manufacturing, and diagnosing product problems. Vasios says Brown students' ability to collaborate sets them apart from other candidates for a company like Veryst. 
"It's very important because our company is small, around 18 people, so collaboration between us is very strong. It's part of our daily lives. So if you've been in an environment that forces you to interact and collaborate with people, that definitely helps you fit into the culture of Veryst," Vasios said. 
Veryst has been coming to Brown for several years, according to Vasios. They keep coming back because "it's a good match."
Katerina Maric, the university recruiter for Cognex Corporation, also pointed to Brown's strong interdisciplinary program for what makes Brown students such attractive hires. "Your programs don't confine students to one specific group. I feel like there's a lot of opportunity for exploration. Your majors don't restrict you to one path," Maric said. 
Cognex Corporation provides vision systems, software sensors, and other products to improve product quality and manufacturing automation. They serve an international clientele and have offices throughout the Americas, Europe, and Asia. They are headquartered in Natick, Mass., and the CEO is a Brown engineering alumnus. 
Asked if she had any personal experiences with Brown alumni, Maric noted one of her good friends within the company.
"She started in our leadership and product-marketing development program, which is the program we're currently recruiting for. She's actually now a manager in the development program as well," Maric said. 
Dassault, Veryst, and Cognex are just a few of the many companies that return to the Engineering Career Fair year after year. There is a reason they continue to return. As highlighted by these recruiters, Brown students are equipped to tackle any technical problems. But perhaps more than that, Brown's interdisciplinary nature, both within the engineering department and the university at large, equips students for the realities of the oftentimes flexible field of engineering.