Brown biomedical engineering Ph.D. candidate Cel Welch and Professor Anubhav Tripathi are among five global finalists in the Most Innovative Solution in Digital Health and Social Care category, sponsored by the Institute of Engineering and Technology (IET) to recognize and celebrate the very best new innovations across the breadth of science, engineering and technology in 2022. Welch and Tripathi are nominated for TissueSHOCK, a novel electrical method and device to dissociate tissues for downstream single-cell analysis.
The E&T Innovation awards embed the seven critical targets identified by the IET, which celebrated its 150-year anniversary in 2021. These seven targets include sustainability, alternative energy sources, diversity, trust and truth, inspiration, future mobility and global family. Many of the categories reflect the societal impact that engineers can make, and the hope is that these awards will identify and promote the innovators who stand at the doorway of positive change.
Tissue SHOCKs category (Digital Health and Social Care) covers the rapid engineering development and adoption of technologies such as artificial intelligence, machine learning, 3D printing, medical devices, data science and robotics, and how they are changing the way we live day-to-day life and drive future healthcare engineering. To celebrate excellence and innovation in a growing digital health and care sector, E&T identified breakthrough innovation and creativity from organizations who are designing effective and efficient solutions to the health and care needs of international populations. The award is open to academic, industrial, clinical, consulting and service organizations which have developed or demonstrated innovative technology in healthcare, enabling technologies or applications.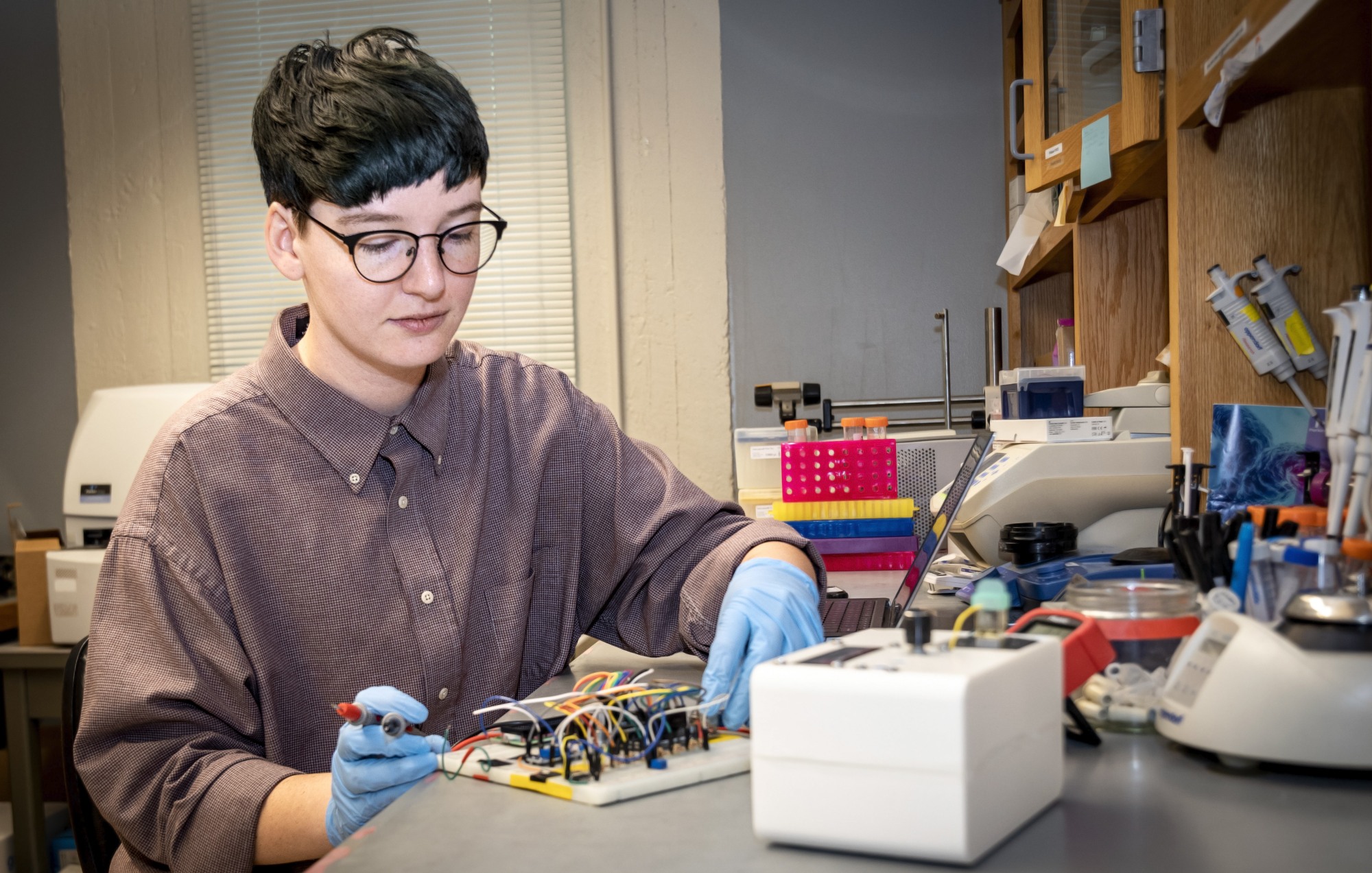 "It means a lot to see this technology gain so much recognition at the global scale," said Welch, "This invention came from dissecting a difficult problem, asking fundamental questions, and developing an out-of-the-box solution. I have had the opportunity to build skills in technology development for real-world applications thanks to Brown's emphasis on these concepts in both academics and research. Brown is truly at the cutting edge when it comes to medical technology innovation.
"I am glad to have the opportunity to continue Brown's great legacy in this area by TAing ENGN1930L - Biomedical Engineering Design and Innovation, alongside Dr. Tripathi and Dr. Celinda Kofron. Just as Dr. Tripathi did with me, I hope to pass along my knowledge of technology development to students as a TA and eventually as a professor," Welch concluded.
Welch and Tripathi's team developed the advanced way to isolate single cells from complex tissues in a way that is superior to standard isolation methods in terms of labor, cost and efficiency. The challenge was to enable researchers to more quickly and easily isolate cells from biopsied cancer tissue to ready it for analysis.
Earlier this year, Welch was named to IET's list of 95 inspiring engineers and technologists of the past, present and future.