Sorensen Family Dean of Engineering Larry Larson has announced that Nancy Carroll has been promoted to Associate Dean for Finance and Administration, effective July 1.
"This is very richly deserved based on her outstanding leadership of the financial and operational growth of the School over the last decade, and the climate of inclusion, trust, support and excellence she has fostered in our entire community," said Larson.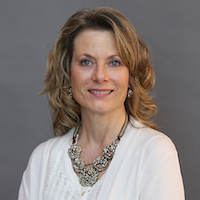 In her role, Carroll serves as the chief operating and financial officer for the School of Engineering. She is responsible for overseeing and managing finances, research administration, human resources, facilities and operations, faculty administration, administrative support, payroll, and technical instructional support.
Carroll has overall responsibility for a budget of approximately $40 million, and has worked to develop strategies for greater School financial independence. She focuses on long-term administrative and financial planning, analysis, and strategy. With financial independence and sound fiscal management, the School has been able to grow both the faculty and the staff and fund school initiatives to support instructional needs.
Carroll began her career at Brown 25 years ago as a senior grants specialist in the Office of Sponsored projects. She spent four year in geological sciences before moving to the School of Engineering in 2002 as a financial administrator. She was later promoted to chief administrative officer and then director of finance and operations within engineering. 
Carroll has an MBA in financial management from Johnson and Wales University, and received her bachelor's degree in business administration/management from the University of Rhode Island. In May, she was honored with the Dean's Leadership Award.