Brown School of Engineering senior lecturer Indrek Külaots and Assistant Professor (Research) Marissa Gray were among those honored with Brown University's awards in teaching and mentoring in the annual ceremony sponsored by the Harriet W. Sheridan Center for Teaching and Learning. Külaots was honored with the Dean's Award for Excellence in Teaching in Engineering, while Gray was presented with the Dean's Award for Excellence in Mentoring in Engineering.I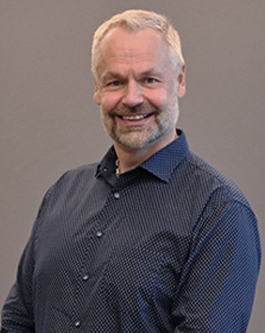 The Excellence in Teaching in Engineering Award is presented to a faculty member in the School of Engineering in recognition of outstanding classroom teaching of undergraduate and/or graduate students. During the current academic year, Külaots taught Energy and the Environment (ENGN1931P) in the fall, and is teaching Water Supply and Treatment Systems - Technology and Sustainability (ENGN 1340) and Heat and Mass Transfer (ENGN 1710) this spring. 
A student praised his teaching with the following comment: "Day in and day out, no matter the course he is teaching, Professor Külaots enters the classroom with a smile, eager not only to teach us material he himself is extraordinarily passionate about, but also to encourage us to shine, to think critically, and to deepen our understanding of the world we inhabit." 
One student noted that, "Professor Külaots has struck an impeccable balance between challenging us and understanding that our mental health and lives matter just as much as our education: his homework assignments never fail to furrow some eyebrows as we lean into a new, initially uncomfortable challenge, but students always walk away from these assignments with a new sense of their own capabilities, and a strong grasp of the material at hand. Külaots fosters an environment where the best components of engineering can prosper: creativity and innovation dance alongside detailed analysis and sustainable practices."
Still another added, "Professor Külaots' dedication, enthusiasm, and receptiveness in the classroom has been integral to my learning in the engineering curriculum and the shaping of my perspectives on engineers' responsibility to the environment and sustainability efforts." The student went on to say, "Professor Külaots has made engineering approachable, applied, and supremely interesting. I find that I can more than ever relate my coursework to my everyday life." 
Külaots' was previously honored for his teaching in 2015 when he received the Dedicated Faculty Award from The Rhode Island Alpha Chapter of Tau Beta Pi for superior teaching, dedication, and involvement both in and out of the classroom. He currently serves as the undergraduate concentration advisor for environmental engineering. His research focuses on energy and its impact on the environment.
The Dean's Award for Excellence in Mentoring in Engineering was presented to Gray in recognition of outstanding mentoring and advising of undergraduate students, graduate students, postdoctoral scholars, or junior faculty.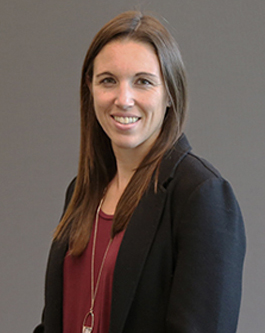 Nominations for Gray included the following comments: "From my first day as a student in Brown's biomedical engineering master's program to months after graduation, Dr. Gray is a constant source of support in helping me work toward and achieve my goals. Specifically, she was incredibly helpful in deciding what I wanted to do after graduating with my master's. She devoted her time to having one on one meetings with me to discuss potential jobs and further graduate education opportunities. Dr. Gray is the most thoughtful and supportive faculty that I interacted with during my time at Brown."

Several students noted how Gray aided their transition to graduate school, which was particularly challenging during the pandemic. During this time, she was exceptionally committed and created innovative workarounds to ensure research progress during remote work and went the extra mile to support her students.
One noted, "It can be quite stressful adjusting to a new school and program, but Dr. Gray had the ability to make me feel welcome, comfortable and excited for my time here at Brown University. Dr. Gray is a great mentor and her guidance in my academic trajectory has been invaluable." Another added, "Dr. Gray's kindness and support made transitioning to graduate school seamless during the pandemic; she ensured that we felt welcomed and included in the Brown and BME family. As a mentor, Dr. Gray pushes us to strive for better, but will also work alongside us to overcome any roadblocks. Whether it is facilitating new collaborations, connecting us with resources, or giving us general advice, Dr. Gray's deep commitment is evident. Her friendliness and warmth are contagious and inspire us to one day become mentors like her."
Dr. Gray also serves as a co-instructor for Biomedical Engineering Senior Design and Innovation (ENGN 1931L), drawing on her expertise with wireless sensors and circuits to assist teams with their designs in and out of the lab.
A student in her design class added, "Dr. Gray is completely vested in your success, constantly staying involved and checking up whenever you see her. Whether stuck in the design process, or lost on your future plans, Dr. Gray seems to have individually tailored advice for each situation, showing just how far her compassion and intuition reaches."
Gray serves as both a biomedical engineering undergraduate concentration advisor and the biomedical engineering master's program director. Her research focuses on wireless healthcare monitoring in a collaboration with the Radiation Oncology Department of Rhode Island Hospital.