Brown School of Engineering Ph.D. students Michaela Alarie, Alec McCall and Ayan Waite have each won a three-year National Science Foundation (NSF) fellowship in the Graduate Research Fellowship Program. Additionally, three Brown engineering alumni, Shoham Benmelech '21, Samir Gadre '18 and Elizabeth Healy '21 were also awarded the fellowship. 
The NSF GRFP helps ensure the vitality of the human resource base of science and engineering in the United States and reinforces its diversity. The program recognizes and supports outstanding graduate students in NSF-supported STEM disciplines who are pursuing research-based masters and doctoral degrees at accredited United States institutions. NSF Fellows are anticipated to become knowledge experts who can contribute significantly to research, teaching, and innovations in science and engineering. These individuals are crucial to maintaining and advancing the nation's technological infrastructure and national security as well as contributing to the economic well-being of society at large.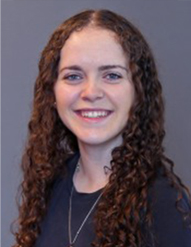 Alarie is a first-year biomedical engineering graduate student advised by Associate Professor Wael Asaad. Her research focus is on understanding the neural mechanisms underlying psychiatric disorders in humans, with the ultimate goal of optimizing neuromodulation therapies. She studies the relationship between brain activity and behavior by analyzing invasive neural recordings in patients with PD, OCD, and epilepsy. She earned her bachelor degree in biomedical engineering at the University of Rochester with a minor in clinical psychology.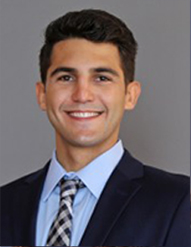 McCall is a first-year biomedical engineering doctoral student advised by Associate Professor Anita Shukla in the Shukla Laboratory for Designer Biomaterials. He is currently designing and developing responsive biomaterials for the treatment of microbial infections for women's health applications. Before coming to Brown, McCall attended Arizona State University for his bachelor's degree in biomedical engineering, with minors in business and chemistry.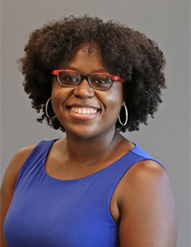 Waite is a second year electrical engineering graduate student advised by David Borton. She is currently working on the design of a preliminary closed loop deep brain stimulation paradigm for obsessive compulsive disorder. She earned her undergraduate degree in biomedical engineering from Boston University, where she was an active member of the National Society of Black Engineers. Following her graduation from Boston University and prior to coming to Brown, she worked as a research technician in the labs of Emery N. Brown and Earl K. Miller at the Massachusetts Institute of Technology.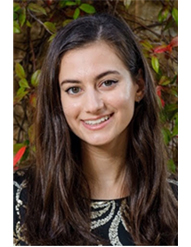 Benmelech '21 intends to continue her education at Yale University with specialization in biomedical engineering/physical and engineering biology. She is currently employed at the Kwok-Kin Wong Lab at NYU Langone, investigating non-small cell lung cancer. Within this work, she oversees human sample processing, clinical trials for novel chemotherapeutics, and animal modeling. While at Brown, Benmelech was involved with the Biomedical Engineering Society and completed an honors thesis titled "Towards Unsupervised Classification of Cell Shape Transitions in 2D and 3D Geometries," advised by Assistant Professor Ian Wong.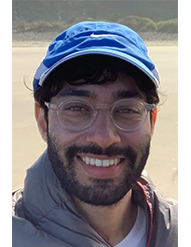 Gadre '18 is a second year Ph.D. student at Columbia University advised by Professor Shuran Song. He studies how artificial neural networks pre-trained on internet data can be used in embodied settings (e.g., robot navigation and manipulation). At Brown, he got his research start working with Professors George Konidaris, Stefanie Tellex, and Benjamin Kimia, earning an Sc.B. in computer science with honors, and an A.B. in engineering.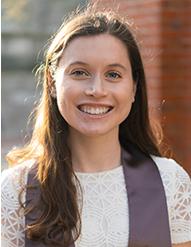 Healy '21 is currently doing research at the University of Michigan with the Dasgupta Group, where she is using in-situ and operando microscopy techniques to improve the mechanistic understanding of lithium metal electrodes and graphite electrodes in lithium-ion batteries. While at Brown, Healy was advised by Professor Brian Sheldon and was a member of the engineering honor society Tau Beta Pi.
Additionally, Brown engineering graduate Hunter Ray '18, current senior Jason Ho '22, and second year Ph.D. student Robben Migacz were honorable mention selections of the prestigious award. Ray is currently at the University of Colorado in Boulder working toward his Ph.D. in aerospace, aeronautical and astronautical engineering, and Migacz is advised by Assistant Professor Jesse Ault of the fluids and thermal sciences group. Ho plans to attend graduate school in the fall.
In all, 31 Brown students and alumni in science, technology, engineering and mathematics fields were chosen to receive tuition support and a stipend as promising young STEM leaders.