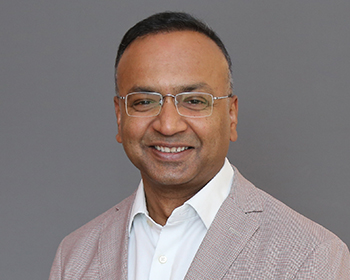 Brown Engineering's Vikas Srivastava has been named the Howard M. Reisman '76, P'09 Assistant Professor of Engineering. Srivastava is the inaugural holder of the endowed chair that was made possible by the generous support of the Reisman family. 
"I have gotten to know Howard over the years, and he has been a steadfast supporter of engineering and a trusted friend and leader who has served on several advisory boards to help advance the mission of the School," said Larry Larson, Sorensen Family Dean of Engineering. "This gift will have a transformative impact on our faculty for many years."
The Reisman Assistant Professor Chair can be awarded to an outstanding newly recruited faculty member in the School of Engineering, or, as in this case, to an especially worthy assistant professor already here at Brown in recognition of remarkable research accomplishments. 
Going forward, the Reisman Chair will be a spectacularly effective recruiting tool to attract the best young faculty to Brown. The intent would be for the holder of the Chair to hold the Chair during his or her time as an assistant professor, so there will be many holders of the Chair over the course of the years.
Srivastava's research focus is in application of fundamental solid mechanics to engineering structures and biomedical engineering. He received his Ph.D. in mechanical engineering from MIT in 2010. Following his Ph.D., he worked at ExxonMobil Upstream and Corporate Strategic Research organizations in various research and leadership roles including Senior Technical Professional Advisor - Mechanics of Materials, Marine Team Lead, Mechanics Team Lead, Fitness for Service Area Lead, and Deepwater Drilling Coordinator. He joined Brown University as a tenure-track assistant professor of engineering in the fall of 2018. 
"I am humbled and honored to be selected as the inaugural holder of this chair position. I want to thank the Reisman family and the School of Engineering for this recognition. I am looking forward to continuing growing my research impact in the field of solid mechanics and biomedical engineering as well as my efforts in mentorship of graduate and undergraduate students, now as the Howard M. Reisman Assistant Professor of Engineering," said Srivastava.
Srivastava teaches courses on Biomechanics and Analytical Modeling for Biomechanical and Biomedical Systems. He has been highly praised for his dedication and unique style of teaching and mentorship by his students. Srivastava's research group is currently working on mechanics of damage and failure of metal alloys, polymers and composites under extreme environment, improved flaw detection using machine learning, modeling and development of future lithium ion structural batteries, hydrogels and shape memory polymer based biomedical devices, and mechanics of cell motility.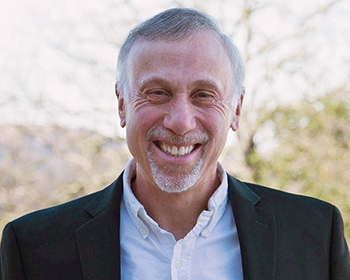 Reisman is a Phi Beta Kappa and magna cum laude graduate of Brown University, where he earned degrees in mathematics and in economics. Shortly after graduation, he founded a company called Heroix, which has now been in business for 35 years providing advanced system management software for large scale corporate data centers. In the course of running Heroix, he designed and developed four successive generations of system management software, all of which were highly successful (Quantum, RoboMon, Heroix eQ and Longitude). In late 2008, Reisman and colleague Andrew Martin were frustrated with the tools and web sites available to individual investors. Being software engineers, they knew they could build a better mousetrap. Together they developed the web application Stock Rover, and Reisman transitioned from running Heroix to building Stock Rover. Reisman remains the Chairman of the Board of Heroix. He also serves on the advisory board for the Brown University Engineering Design Workshop.