In the Cambridge, Mass. conference room where the results of the CENTAUR clinical trial for AMX0035 were delivered to co-founders Josh Cohen and Justin Klee, the excitement was palpable. The study showed that Amylyx Pharmaceuticals, Inc.'s amyotrophic lateral sclerosis (ALS) pipeline drug showed potential to prolong patient survival and slow rapid disease progression in ALS patients, analyzing 137 patients enrolled at 25 top ALS medical centers across the United States.
The functional and survival benefits of AMX0035 significantly strengthened the drug's position to enter the ALS market over the coming years as a potential disease-modifying therapy. "But the point where it really hit us was when we talked to a nurse at Mass General Hospital in the days following," Cohen said. "The nurse said, 'Every day I have to tell people that their life is being cut substantially short. There are a lot of tears in clinic. But today I was able to share a ton of hope. It was a different day.'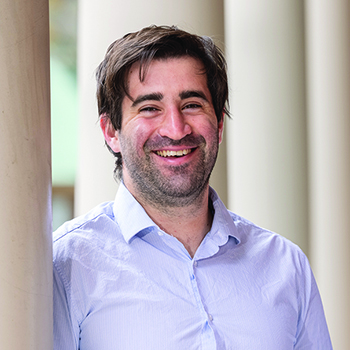 "Things like that are why you do it. The patients are why we get out of bed in the morning." Cohen said, explaining how the patients who participate in Amylyx trials are the motivation behind the company's progress. "There was a time we were having a significant issue with the manufacturing process, and there just seemed no way to do it. It was a pretty big hold up, and we were in a stage where we had investors, had built up hope, and were not sure of a path forward. After a two-hour meeting with a patient, who was at a stage where he was speaking through an eye tracker but still found joy and laughter, we walked out with a different perspective of what people with ALS were dealing with on a daily basis. We found a way through the issue."
Klee and Cohen were recent guests on the Brown University Carney Institute for Brain Science's "Carney Conversations," where Klee recounted the genesis of Amylyx. "We had been friends since Josh's first year, and one day he shows up after I hadn't seen him in long time, and said, 'I've been reading all these papers and thinking about Alzheimer's and neurodegeneration and I think I may have a way of looking at it and treating it.'"
Then a junior, Cohen was in the literature-heavy portion of his studies. "I just got really into that," Cohen said. "This idea that there are literally millions of papers out there that are waiting to be read, and integrated - I ended up reading a lot, particularly about neuronal death, trying to look at it in a way that there might be more to try.
"The literature search was really my own, but courses that were making us read a lot at that time were a stem cell engineering course, and Biomaterials with Tayhas Palmore. I took Neuroengineering with Leigh Hochberg, and then my pharmaceuticals interest came from Drug and Gene Delivery with Edith Mathiowitz, and also a Physiological Pharmacology course. Once we started Amylyx, it became my capstone with Dr. (Anubhav) Tripathi."
Klee was intrigued with Cohen's early theories, and scientific curiosity led the way for starting the company. "These are such enormous problems," said Klee. "What if we found a way to treat them that people haven't yet thought of? This is such an amazing industry. It's scientifically interesting from both a business and people perspective. And at the end of day, if we're successful, we've helped people who really need it," he said. "So we kept reading and the short story is, we said 'Let's start a company.' In retrospect, we had no idea what that meant."
Cohen said Professor Angus Kingon was the engineering adviser the pair leaned on most heavily, and was one of the first people to encourage and offer advice on securing a patent. Alan Harlam, founding director of the Social Innovation Initiative (SII) at Brown's Swearer Center, and now mentor in the Jonathan M. Nelson Center for Entrepreneurship, was another early adviser of Amylyx. A startup grant from Swearer helped Cohen and Klee scrap together enough money to run the first experiments at Charles River Labs.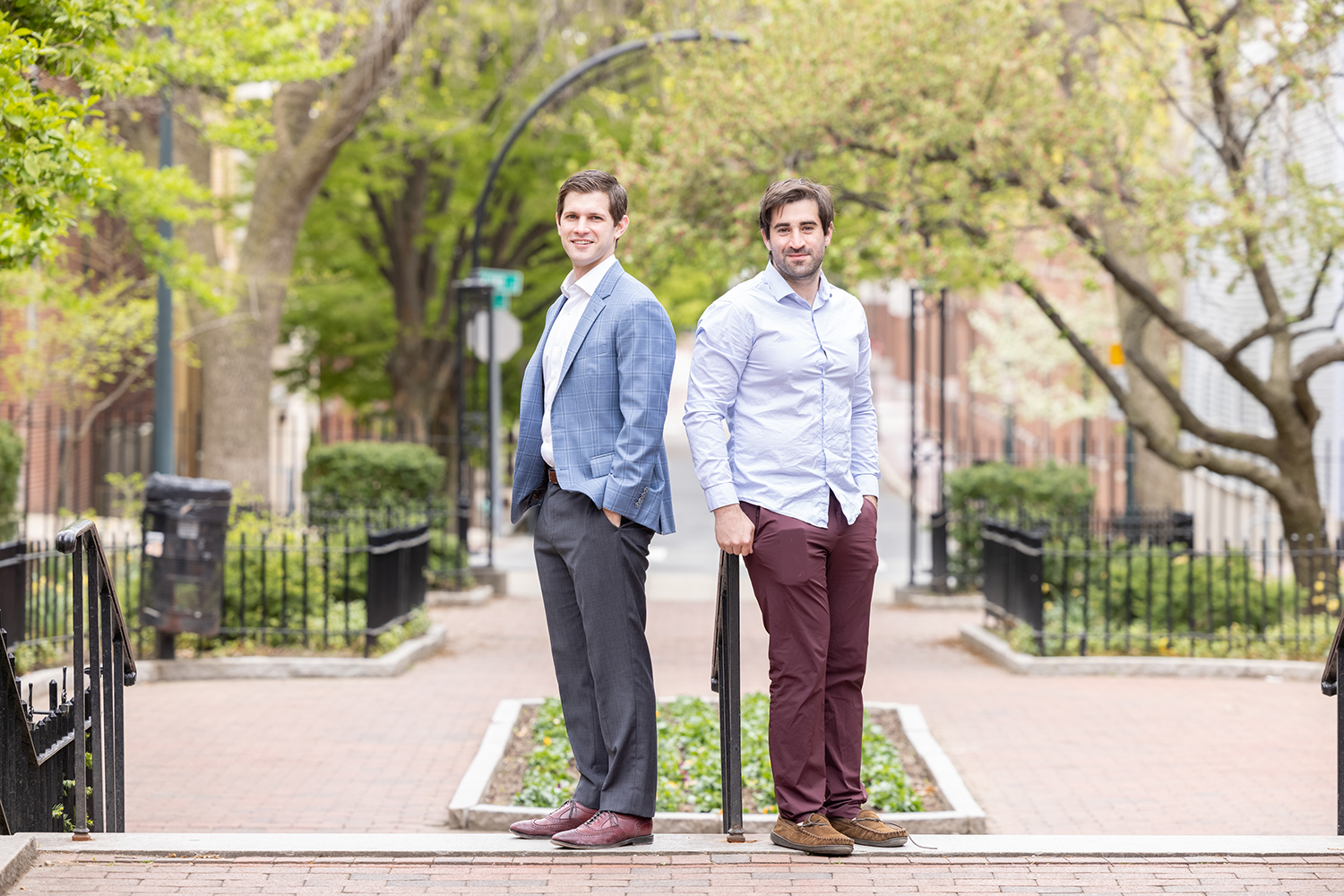 "It may look from the outside that Justin and I drove everything, but the truth is every step of the way so many advisers and different people were giving us tips and tricks on how to get to the next stage. Brown is such a great place to be for it with its entrepreneurial spirit, starting with the open curriculum, encouraging self-directed thinking," said Cohen.
"We had the advantage of not knowing, not having a full appreciation of what it might take to do this. Once we had fallen in love with the idea, we thought if we didn't pursue it, it wouldn't be pursued. It wasn't easy: Inexperienced leaders going after diseases that had historically been impossible, with a project that wasn't going to be cheap. There were many times we wondered if there was a path forward. A few advisers took a chance on us, and told us to keep pushing. That helped a lot.
"The nice thing about doing this at the undergrad age is if the thing totally fails, it's not as bad as it could be. If I could boil the last eight years into a few sentences, it would include preparing for unexpected challenges. As we were developing, the hardest thing was manufacturing. The standards that are expected for pharmaceutical manufacturing is a tightrope. And it requires a lot of iteration and a lot of frustration," Cohen said.
"One summary of the whole process is get a little data, raise a little money, get a little more data, raise a little more money. It makes the whole process very stressful and difficult, because you end up fundraising quite frequently and it's never far away that you'll have to be fundraising again," he said. "One thing that was really transformative for us, one uphill battle we fought, was our credibility, because we are young founders. We had to overcome that, and one of the biggest helps for that was a grant from the ALS Association that helped support the clinical trial. Both the money and implied credibility of that was helpful.
"I've always felt Brown doesn't get enough credit on the entrepreneurship side. The school almost naturally recruits entrepreneurs. The open curriculum means you can take whatever you want, so Brown students take that in all sorts of directions. I mean, there are some whose schedule looks totally indistinguishable from if they went to another school, and there are students who totally focus in one area or take one of everything.
"It naturally selects kids who want to be self-directed, self-motivated, who want to build their own thing, brand, skillset and persona. It's really exciting what Brown is doing with the Nelson Center to bring that out and operationalize that. One of the things I really appreciate about Brown engineering is the mentality of self-direction. Many of the early classes, and certainly in the later classes, professors are likely to give you a couple of tools and encourage you to figure it out. That can be frustrating, but I loved it. I thought it made you re-think how you approach problems. I still find everything I learned from Brown Engineering incredibly helpful at Amylyx, but especially the problem solving. It's a hard program, so when you're done with it, you sort of know how to manage your life, your schedule, and your time. We've had a couple of candidates come to interview who are Brown engineers and I always say, 'Let's put them at the top of the list.'"
The co-CEO business model, considered by many an unusual way to structure a company, seems to work advantageously for Klee and Cohen. "It helps a lot that we are very good friends," Klee said. "We have a fundamental trust that we both have the same vision, but we usually approach problems completely differently, me from neuroscience and Josh from biomedical engineering. But I know when Josh comes forward, it is going to be well thought out and something I haven't thought about. We recognize our strengths and weaknesses and how we each have our different way of doing things. Most big problems you want to talk it through and have a debate, anyway. On the smaller issues, we have decision makers at different places at the same time."
Cohen added, "Collaboration is everything. If your partners and advisers are unpleasant to work with you won't get far. Two-way respect is what makes it work. And a lot comes down to self-awareness. None of us is perfect. We realized early what we're good at, and what we're bad at."
With the most recent trial results showing such promise, Amylyx now looks to the future. "The CENTAUR trial showed that people with ALS could retain their functional abilities for more time and survive longer. With that data the question is, is that enough for approval and marketing, or are additional studies needed? We've decided to file for approval in Canada and Europe. In the United States, it seems likely we will need additional data. So we're planning an additional study to support that," Cohen said. "Our goal now for the company is marketing the drug, building operations and the infrastructure to support that while working to complete any necessary additional trials. We are focused on that right now. We really want to do an excellent launch on this drug candidate for ALS before we look too far past that," he said.
"We are thrilled about AMX 0035. These are terribly hard diseases, so a significant outcome is awesome, but it is not a cure. As our company continues to grow, we feel we have a social contract to reinvest those resources into driving more and better solutions for neurodegenerative disease. ALS is obviously our focus, but we also have a trial ongoing in Alzheimer's, and are researching other neurodegenerative diseases as well. This is definitely the space we want to stay in, where we've developed our relationships, and have our expertise."