Brown School of Engineering professors Dan Harris and Rick Fleeter were among those honored with Brown University's awards in teaching, hosted by the Harriet W. Sheridan Center for Teaching and Learning. Harris was honored with the Dean's Award for Excellence in Teaching in Engineering, while Fleeter was presented with the Dean's Award for Excellence in Mentoring in Engineering.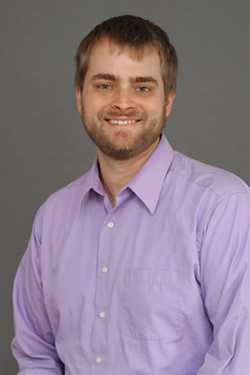 The Excellence in Teaching in Engineering Award is presented to a faculty member in the School of Engineering in recognition of outstanding classroom teaching of undergraduate and/or graduate students. This past year, Harris taught Vibrations of Mechanical Systems (ENGN 2735/1735) and Advanced Fluid Mechanics (ENGN 1860). 
A student in Harris' class praised his teaching with the following comment: "The direct ties between lecture, homework, and lab assignments, while making real world connections with our projects, made this class one of the best engineering learning experiences I have had at Brown." Another student added, "The transition to remote learning was done thoughtfully, and assignments were modified to make them more appropriate for remote learning. He had clear expectations for us throughout the entire course. The R&D project, while modified after the transition, was an engaging and unique way to apply concepts both from the course and outside of it." 
Still another added, "Since the course emphasizes both theory and design, Professor Harris skillfully walked the line with students between collaborating on research and still challenging them on the homework."
Harris was instrumental in the creation of undergraduate lab kits sent directly to students who were learning remotely throughout the semester. These kits, with easy-to-follow instructions and materials that were directly related to the course material, were effective in demonstrating concepts learned in class. 
Most recently, he was awarded a curriculum development grant from the Dean of the College. These grants are awarded to faculty who are developing new courses or revising existing ones by inviting guest speakers, adding readings or developing other initiatives that will bring global health content to the subject matter of the course. 
In 2019, Harris was the engineering liaison to the Sheridan Center for Teaching and Learning in its collaboration with the Howard Hughes Medical Institute grant initiative that funded undergraduate course-based research experiences, or CURE courses, exploring what it means to conduct authentic scientific research as the main goal of the class. Harris' ENGN 1860 (Advanced Fluid Mechanics) was one of the inaugural courses in the program. 
He is a member of the Fluids and Thermal Sciences group. Before joining Brown Engineering in the fall of 2017, he was a Postdoctoral Research Associate and Lecturer at the University of North Carolina at Chapel Hill in the Department of Mathematics. He received his B.S. in Mechanical Engineering from Cornell University in 2010 and his Ph.D. in Applied Mathematics at MIT in 2015.
Harris' primary research interests are in interfacial phenomena, microfluidics, transport phenomena, and nonlinear dynamics, involving an integrated experimental and theoretical approach. He has also received numerous awards for his scientific visualizations, including being selected as the winner of the 2016 National Science Foundation/Popular Science Visualization Challenge in Photography, as well as being a five-time winner of the American Physical Society's Gallery of Fluid Motion.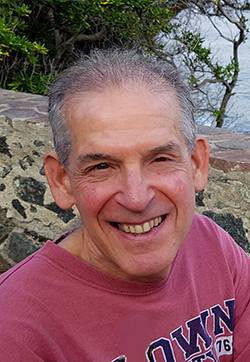 The Dean's Award for Excellence in Mentoring in Engineering was presented to Fleeter in recognition of outstanding mentoring and advising of undergraduate students, graduate students, postdoctoral scholars, or junior faculty. 
Nominations for Fleeter included the following comments: "Professor Rick Fleeter has been to me, and to so many engineering students at Brown a supportive, enthusiastic, and dedicated mentor who has had an immense and long-lasting positive impact on the lives of students who are fortunate to cross paths with him," and also, "As an advisor, Professor Fleeter goes leaps and bounds beyond what is normally expected, and his work has resulted in dozens of students at Brown being given the opportunity to pursue careers in aerospace."
Brown Space Engineering students mentored by Fleeter have gone on to a variety of  positions in the space industry, including responsibility on the Jet Propulsion Laboratory Mars Rover team for driving the rover on the planetary surface, jobs in engineering and design at Draper Laboratory, Boeing, SpaceX, NASA, Textron, and Honeywell. Many have gone on to Ph.D. studies in aerospace  engineering at MIT, Stanford, Cornell, Columbia, the University of Colorado, and the University of California at San Diego. 
Another student added, "Working with Professor Fleeter has been the single most rewarding experience of my time at Brown and the clearest example to me of why it is that Brown is ranked so highly for its undergraduate teaching and experience. Without the extensive support Professor Fleeter has provided me, I cannot imagine that I would have such a firm grasp on what it is that I want for my future, or how to get there."
Rick's support and mentorship does not end even after graduation. One alumnus noted that, "Rick is genuinely interested in helping his former students even after they've left Brown, helping countless young engineers in their careers. While discussing graduate school, he pushed me to apply for a Ph.D. and helped me find the right topic to pursue, even connecting me with a former student who is now CEO of a drone company." 
Fleeter has been an adjunct professor at Brown since 2002 teaching space systems architecture in the School of Engineering, two first-year seminars on design for innovation and the winter session course, Lean Launchpad. Previously he taught at UCLA, Cal State, and short courses for government agencies in the United States and worldwide. He is a visiting professor of Space Engineering at La Sapienza in Rome, where he also worked as the attaché to the head of the Italian Space Agency. Fleeter has served on the Air Force Science Advisory Board and works for NASA's innovative and advanced projects program.  
He is the author of several books and book chapters on space systems engineering and management, and is best known for having created the field of microspace and miniature satellites. He has been responsible for about 30 microsatellites, Brown's own Equisat being the most recent. Fleeter graduated from Brown in 1976 with degrees in engineering and economics, and after his earning his master's at Stanford returned for his Ph.D. in thermodynamics (1981) at Brown under Joseph Kestin. He then worked at NASA's Jet Propulsion Lab and in industry, and subsequently founded the microspace company AeroAstro in 1988, creating the United States' first microsatellites for NASA and the U.S. Air Force. He currently organizes the annual international Space Horizons conference on innovative space at Brown. He was awarded the Brown Engineering Alumni Medal in 1998.