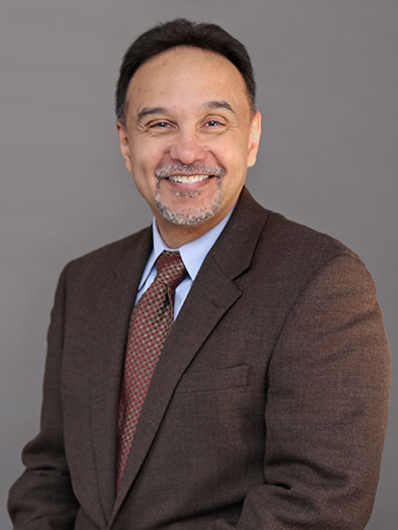 Brown University Professor of Engineering Christopher Rose has been named associate provost for STEM initiatives, effective July 1, 2020, Provost Richard Locke announced today. In this half-time position that reports directly to the provost, Rose will provide leadership and strategic coordination of efforts to recruit and support faculty from historically underrepresented groups in STEM fields. He will continue to teach and conduct research through his appointment in the School of Engineering.
Central to the University's goals to enhance excellence in research and teaching, address pressing societal issues, and cultivate a vibrant learning community is a commitment to attracting talented faculty from a breadth of experiences and perspectives. Recruiting and supporting faculty in the STEM fields from historically underrepresented groups requires focused attention and deliberate and thoughtful approaches, including cluster hiring, target of opportunity initiatives, and consistent and persistent collaboration across departments and schools. As associate provost for STEM initiatives, Rose will spearhead these efforts for Brown, including advising on effective approaches for faculty hiring, monitoring progress and identifying obstacles across the University, and developing and overseeing mentoring programs for faculty from historically underrepresented groups in STEM fields at Brown.
"I am grateful to Chris for taking on this important role," said Locke. "Through his knowledge, experience and extensive network, honed and expanded during his five-year tenure as an associate dean of the faculty for special initiatives, Chris is especially well-positioned to take on these responsibilities."
Rose will also continue to manage the Provost Visiting Professors Program with a focus on STEM fields, as well as the Thinking Out Loud lecture series that is supported directly by the Office of the President.
Rose joined the Brown community in 2014, first as visiting professor of Engineering, and then as full professor in 2015. Before coming to Brown, he was a founding member of the Wireless Information Networks Laboratory (WINLAB) at Rutgers, where he served as Associate Director from 1999 through 2007. Prior to Rutgers, he was a Member of Technical Staff in research at AT&T Bell Laboratories in New Jersey. Rose is a Fellow of the IEEE, cited for contributions to wireless system communications theory, and is a past member of the Army Science Board. He earned his bachelor of science, master of science and doctoral degrees in Electrical Engineering and Computer Science from the Massachusetts Institute of Technology.