Muntazir Ali (religious studies), Alyssa Pascuzzo (earth, environmental and planetary science), and Les Robinson (history) joined Bailey-Hytholt with the awards. The Excellence in Teaching Award acknowledges graduate students whose passion for teaching is recognized by their peers.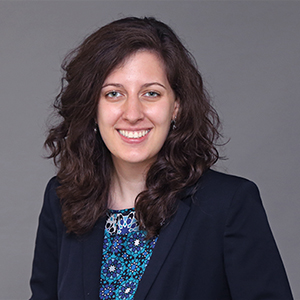 In her thesis work, Bailey-Hytholt used trophoblast cells, one of the most important components of the placenta, to develop biotechnical approaches to advance prenatal health. Teaching was an integral part of her experience as a graduate student. Bailey-Hytholt is extremely passionate about teaching students and seeing their growth as engineers, and ultimately hopes to become a faculty member in the future.
"As a woman in STEM, Christina was an excellent role model for students in the classroom. Her dedication and ability to guide students through research, teach the experimental method, and explain complex analytical tools is fantastic and demonstrates her passion for teaching that promotes the growth and development of others," said Kareen Coulombe, Assistant Professor of Engineering and Medical Science and Director of Graduate Studies in Biomedical Engineering. 
Bailey-Hytholt's effectiveness in helping students learn was emphasized by one of her students, "Instead of simply presenting my data to her, I would be prompted to think about why I observed something I may not have expected or why a certain experiment may not have worked out. Beyond pursuing knowledge itself, the 'what', she pushed me to pursue the 'how' and 'why'; she was inspiring me to think like a scientist."