This award is given by the Division of Campus Life on behalf of the Corporation Committee on Campus Life and recognizes a select group of graduating doctoral and master's students who have significantly contributed to the sense of community at Brown.
Award winners demonstrate both a breadth of engagement and sufficient depth to have had a substantial impact. Through their participation in the life of their peers and the broader Brown community, they have enhanced campus life and the experience of others. Through their service, teaching, research, advising, mentoring, and/or interpersonal interactions, recipients demonstrate their deep commitment to bettering the lives of others and reflect the highest ideals of citizenship and a life of engaged scholarship and practice.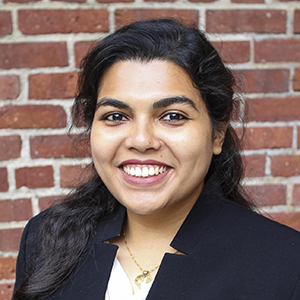 Born and raised in Narayanganj, Bangladesh, Fariha is the first Ivy League student from her hometown. She was the first single female to leave her hometown to pursue her bachelor's degree in biomedical engineering from Penn State, where she was the first international student to receive the Freshman of the Year award. Fariha came to Brown in the fall of 2018, working on a research collaboration with Dr. Jonghwan Lee and her research inspiration, Dr. Jeff Morgan, pursuing her master's degree in biomedical engineering.
During her time at Brown, Fariha has served on the International Student Advisory Board, and was featured in the prestigious NAFSA Magazine (International Educator) when Brown was awarded the Senator Paul Simon Award for Comprehensive Internationalization. During her time at Brown, she was selected as the Graduate Community Fellow for international students (2018-2019, 2019-2020), and she organized various events, including the 'Graduate Student Self-Care Series' with Global Brown Center for International Students (GBC). Fariha also served as one of the three Graduate Assistants for International Graduate Orientation, and as a Peer Mentor and Tour Guide for Graduate Student Orientation. She also served as the first Graduate Coordinator for GBC, and together with Community Fellow and chemical engineering doctoral student Shuai Xie Sc.M. '17, executed several community building initiatives, specifically for international graduate students.
In addition to her involvement with the international student community, Fariha has served in various career panels and search committees for different campus centers, and organizations. She was an active part of the Biomedical Engineering Diversity and Inclusion Action Plan Committee, and also led several Diversity and Inclusion initiatives as an active member of the Brown Biomedical Engineering and Biotechnology (BMEB) Graduate Advisory Board. She has also been featured in various science blogs due to her activism as a womxn of color in STEM. She is currently planning to transition to industry, and is looking for research positions. Her goal is to become an independent research scientist, specializing in female reproductive diseases such as ovarian cancer, while continuing to inspire more international students and womxn of color in STEM to pursue their dreams.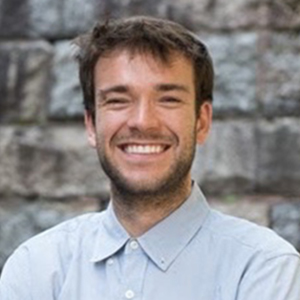 Wilks grew up in Chicago, Ill., and will be receiving a Ph.D. in biomedical engineering this May. Building community has been a central component of Wilks' experience at Brown, both as an undergraduate and graduate student. The sometimes disparate communities of scientist and LGBTQ+ mentors, mentees, colleagues, and lifelong friends have been critical to Wilks' personal and professional development and are by far the most valuable reward of a Brown University degree. To bridge these communities, Wilks co-founded a chapter of Out in STEM (oSTEM) with fellow graduate student Patrick Freeman Sc.M.'20 that had three main goals: 1) to build a network of LGBTQ+ scientists that spanned the breadth of positions and titles at Brown University including undergraduates, graduate students, postdocs, staff, faculty, deans, and anyone else in search of community 2) to increase visible representation and support of LGBTQ+ folks at Brown by identifying affirming mentors, bringing in role models, and developing visibility campaigns and 3) to advocate for increased institutional support to address systemic issues within departments and the University that impact all minoritized identities by facilitating community conversations and directly addressing departments, chairs, and administrators with tangible ideas and action items.
In collaboration with oSTEM leadership and a wide array of University sponsors, Wilks proposed, secured funding, and administered numerous initiatives such as a yearly "You Are Welcome Here" campaign that has been distributed to thousands of Brown University community members, departmental collaborations to bring openly LGBTQ+ speakers to speak about their work, identity, and the intersection of the two, professional development events to discuss navigating the workplace as an LGBTQ+ individual, and the development of a new speaker series called the DiversiTeas. While building the DiversiTeas series, Wilks applied for and was awarded funding through the Graduate Community Fellows Program and invited Graduate Students of Color in STEM (GSOCnSTEM) and the Society for Advancement of Chicanos/Hispanics and Native Americans in Science (SACNAS) to co-facilitate the series with oSTEM. At the same time, Wilks advocated for increased student support for oSTEM, leading to the development of a Center for Biomedical Engineering DIAP committee. Wilks co-wrote the first draft of the DIAP document.
After graduation, Wilks will be working as a Visiting Scholar at Brown while applying for funding to start a biotech venture.