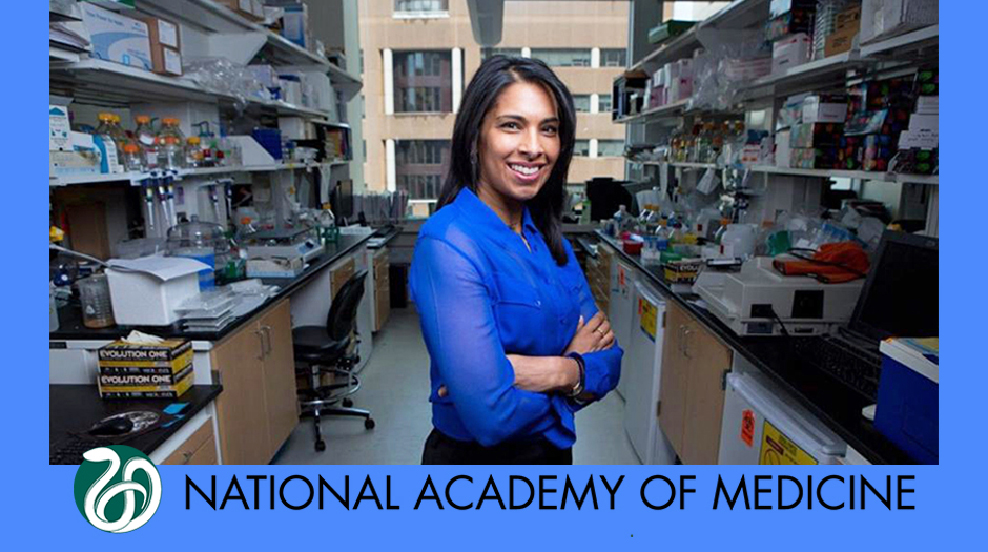 Sangeeta N. Bhatia, M.D., Ph.D. '90, the John J. and Dorothy Wilson Professor of Engineering and Director of the Laboratory for Multiscale Regenerative Technologies at MIT, has been elected to the National Academy of Medicine. Dr. Bhatia is already a member of the National Academies of Science and of Engineering, making her just the 25th person to be elected to all three national academies.
Bhatia is a cancer researcher, MIT professor, and biotech entrepreneur who adapts technologies developed in the computer industry for medical innovation. Among her team's inventions are human microlivers that model liver disease and responsive nanoparticles that can be engineered to diagnose, study and treat a variety of diseases. Dr. Bhatia earned her undergraduate degree from Brown, her Ph.D. from MIT and her M.D. from Harvard Medical School. She and her students have founded several biotechnology companies to further develop micro- and nanoscale technologies to improve human health.
A Howard Hughes Medical Institute investigator, she has been honored with the Lemelson-MIT Prize and the Heinz Medal for groundbreaking inventions and advocacy for women in STEM fields. She has presented her vision for the application of engineering solutions to solve medical problems on international stages such as the World Economic Forum, TED, the Gates Grand Challenges, and the Biden Cancer Moonshot. She serves on the Board of Fellows of the Brown Corporation.
The National Academy of Medicine, established in 1970 as the Institute of Medicine, is an independent organization of eminent professionals from fields including health and medicine, as well as the natural, social, and behavioral sciences. Election to the National Academy of Medicine is considered one of the highest honors in the fields of health and medicine and recognizes individuals who have demonstrated outstanding professional achievement and commitment to service.