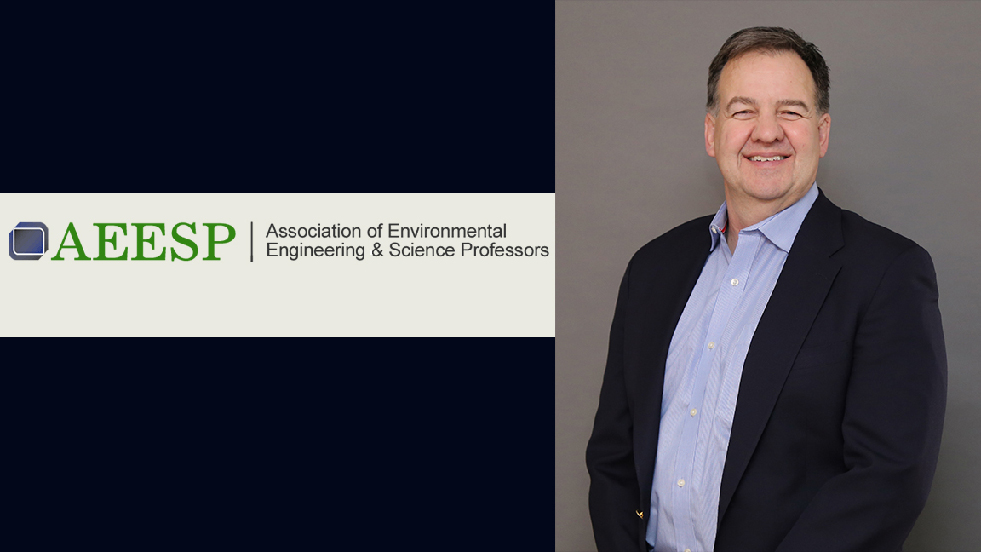 Kurt Pennell was inducted into the 2019 class of Association of Environmental Engineering and Science Professors (AEESP) Fellows.
This recognition is provided by AEESP to members that have demonstrated the highest levels of teaching, research and/or service in the environmental engineering or science professoriate, and who have 15 or more years of continued membership within the organization. Pennell was recognized during the AAESP awards dinner on May 16 on the campus of Arizona State University.

Pennell joined Brown University in January 2018 as the 250th Anniversary Professor of Engineering. He had been the chair of the Department of Civil and Environmental Engineering at Tufts University, and the Bernard M. Gordon Senior Faculty Fellow in Environmental Engineering since 2009.

Prior to Tufts, he was a Professor in the School of Civil and Environmental Engineering at the Georgia Institute of Technology, holding an adjunct faculty appointment in the Department of Neurology at the Emory University School of Medicine.

Pennell's research addresses three main topics: soil and groundwater remediation, engineered nanomaterials, and environmental toxicology. His current research focuses on the remediation of per- and polyfluoroalkyl substances (PFAS), environmental exposure metabolomics, and the use of engineered nanomaterials for subsurface characterization. Pennell has published over 150 refereed journal articles and book chapters, is a registered Professional Engineer (PE), a Board Certified Environmental Engineer (BCEE), and a Fellow in the American Society of Civil Engineers (ASCE). His work has received numerous awards, including the Strategic Environmental Research and Development Program (SERDP) Project of the Year in Environmental Restoration (2006, 2012).