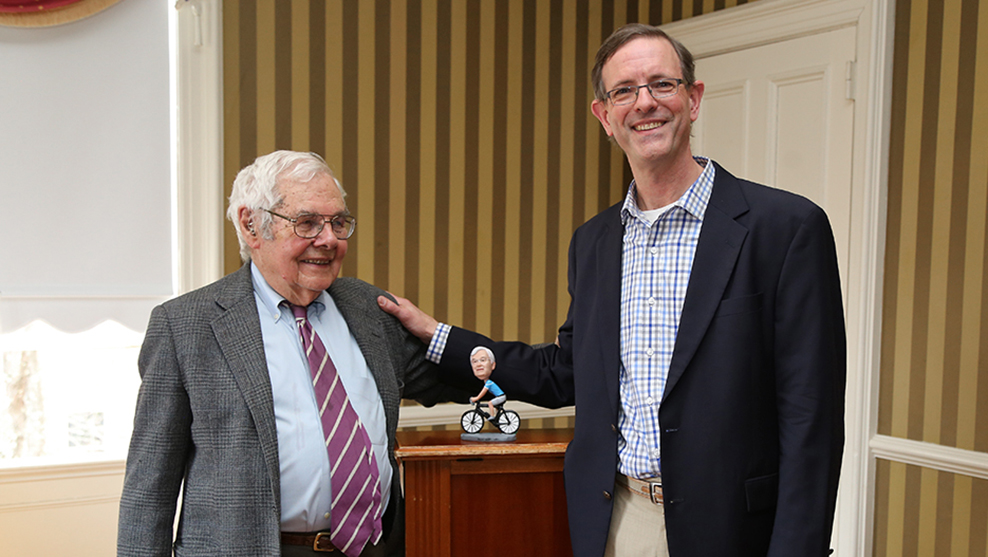 Brown Engineering Professor of the Practice Jason Harry has been named the 2018 Hazeltine Mentoring Award winner. Harry was honored for the impact he has had on young entrepreneurial minds at Brown University.
"Professor Harry has a passion for teaching," one nomination read. "He brings an energy and enthusiasm into the classroom which is not only refreshing, but also deeply engaging. He has taught some of the most important lessons of my life, and inspired me to pursue my dream of starting a company in order to create value for others. His support has always been unwavering and his criticism honest."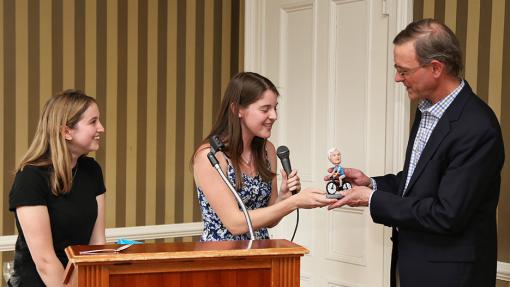 A second nomination added, "He brings real-life entrepreneurship experience to the table, using it to design his engaging classes. His unique method of imparting education about entrepreneurship is able to encapsulate both the glamour and ugliness of start-ups, the latter of which, in my opinion, is far more important to learn."
Harry, who is also the director of the Brown Breakthrough Lab (B-Lab), has over 30 years of commercial and academic experience in the medical device field. He is the founder and CEO of Lucidux, an early-stage medical device company developing advanced imaging technologies for minimally invasive surgery. Previously, he was founder and CEO of Afferent Corporation, which focused on neurostimulation technologies to treat chronic dysfunction stemming from stroke, aging, and diabetes. Prior to founding Afferent, he was Vice President of Research Engineering at NMT Medical, Inc., a company in the field of minimally invasive cardiovascular implants. Harry received his Ph.D. in Engineering Science from Harvard University.
Harry was first a faculty member at Brown in the 1990's, with a research focus in biomedical engineering. He returned to Brown in 2015, and teaches entrepreneurship and business at both undergraduate and graduate levels.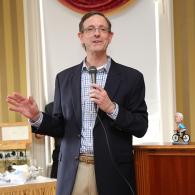 "I am incredibly honored to receive this prestigious award, especially with its association with my long-time colleague and friend Barrett Hazeltine," Harry said. "It is also extremely gratifying that students feel that I have had a positive impact on them, because that is what teaching and mentoring is all about."
The award is named after Professor Barrett Hazeltine, who has been mentoring and inspiring Brown University students for decades. In honor of his dedication to student mentoring, and in particular his mentorship of aspiring entrepreneurs, a group of alumni came together to establish the yearly Hazeltine Mentoring Award. Nominations were accepted from students, alumni, staff/faculty and community members, before the staff of the Jonathan M. Nelson Center for Entrepreneurship announced the winner in mid-April. Harry was honored at a reception at the Brown Faculty Club on May 3.
Former awardees of the Hazeltine Mentoring Award include: Danny Warshay '87, Deb Mills-Scofield '82 and Alan Harlam.