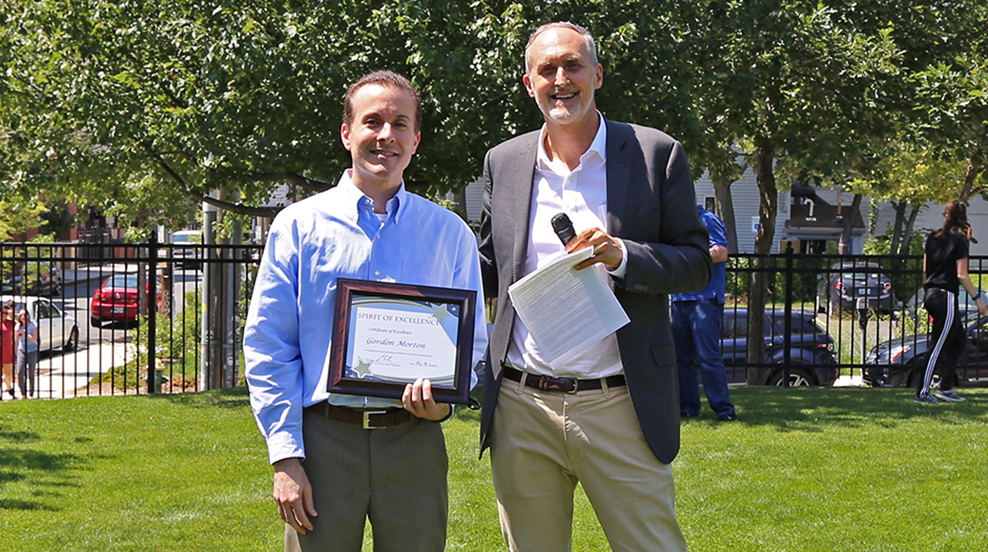 Gordon Morton was recently awarded Brown Engineering's Spirit of Excellence Award. Morton, Manager of Communications and External Relations, was presented with the award by Dean Larry Larson at the annual summer cookout for the School of Engineering.
The Spirit of Excellence Award was created in 2015 to be given annually to an employee who brings new and innovative ways to doing their work, and embraces the vision of the School of Engineering through his or her accomplishments during the previous academic year.
"Gordon has significantly supported two of the top priorities of the School - fundraising and enhancing visibility," said Dean Larry Larson. "He is an excellent candidate for the Spirit of Excellence Award, as he has contributed and executed innovative solutions to support the vision of the School this past year."
Morton's accomplishments during the past year include planning and launching an external newsletter to deans and chairs to help raise the profile of the School, planning and launching an internal newsletter to inform Brown senior leadership of significant advancements in engineering, and leading an effort to create "Engineering Express Giving" – allowing donors to give more easily and directly to engineering online. In addition, he initiated gift reviews with the development office and led the effort to find funds that were not properly attributed to engineering - resulting in an increase of over $2 million to the School's fundraising totals.