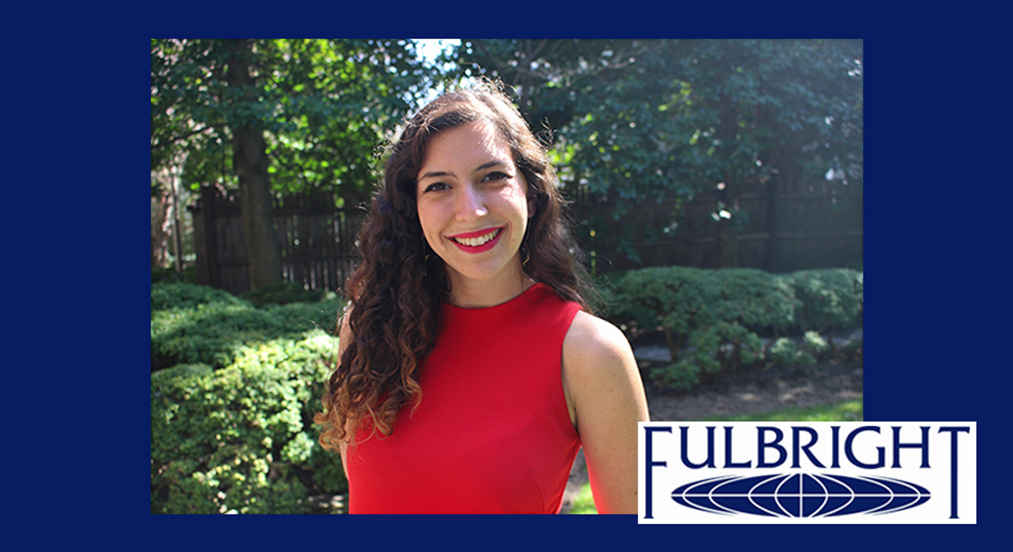 Twenty seniors from Brown University's Class of 2017, six graduate students and 11 recent alumni have landed coveted Fulbright student scholarships to conduct research or teach abroad, including the School of Engineering's Leanne Block '17. As the flagship international exchange initiative sponsored by the U.S. government, the Fulbright Program is designed to build relationships between Americans and people in more than 140 countries across the globe to collectively address global challenges and work toward world peace.
Block will be headed back to France, where she studied as a sophomore, this time to earn her graduate degree in the STEEM program (Energy Environment: Science Technology and Management) at the renowned École Polytechnique. Treating energy and the environment as two equal parts that will determine our climate future, the STEEM graduate degree provides a sophisticated understanding of energy in the 21st century. Based on a foundation of engineering and applied sciences training, the program offers graduates the tools to understand the socioeconomic context of climate change and to master the evolutions of our relationship with energy, through two semesters of classes, followed by a six-month internship either at a French research institute or a company.
Block, who was drawn to Brown and mechanical engineering for the ability to blend engineering and art, believes that living in Paris and commuting just outside of the city for classes will enhance and inspire both her artistic design side and her passion for solving the world's energy crisis. During her time at Brown, she was awarded a DiMase Fellowship, working with the Leading Edge team to develop and test a hydrokinetic energy harvesting machine based in the current of the Cape Cod Canal. She was also published in Sensors and Actuators B for her materials research with NYU Tandon School of Engineering, and is a member of Brown's science honor society, Sigma Xi, and the engineering honor society, Tau Beta Pi. She is also the founder of Brown's Rube Goldberg Club.
"Perhaps the greatest humanitarian and environmental issue of our time, which will require a great deal of international cooperation to solve, is climate change," Block said. "With my Fulbright grant, I hope to tackle this issue head-on. The STEEM program will give me an overview of various renewable energy technologies, as well as a focus on management skills to help implement these ideas. With my internship, I hope to focus on the mechanical design of new technologies, using what I have learned at Brown.
"I can't wait to be back in France where the administration supports climate change research, where I will be surrounded by incredible art and design, and where I can build relationships with top researchers and other students. Through this year of study, I believe I can help further Fulbright's mission of promoting international good through global partnerships."
Last year, Brown produced the most Fulbright winners in the United States, and the University has consistently ranked in the top 10 of Fulbright's top-producing schools. Selection is made based on a variety of factors including the quality of application, personal qualifications and academic record, and the extent to which the candidate and the project will help advance the Fulbright mission.