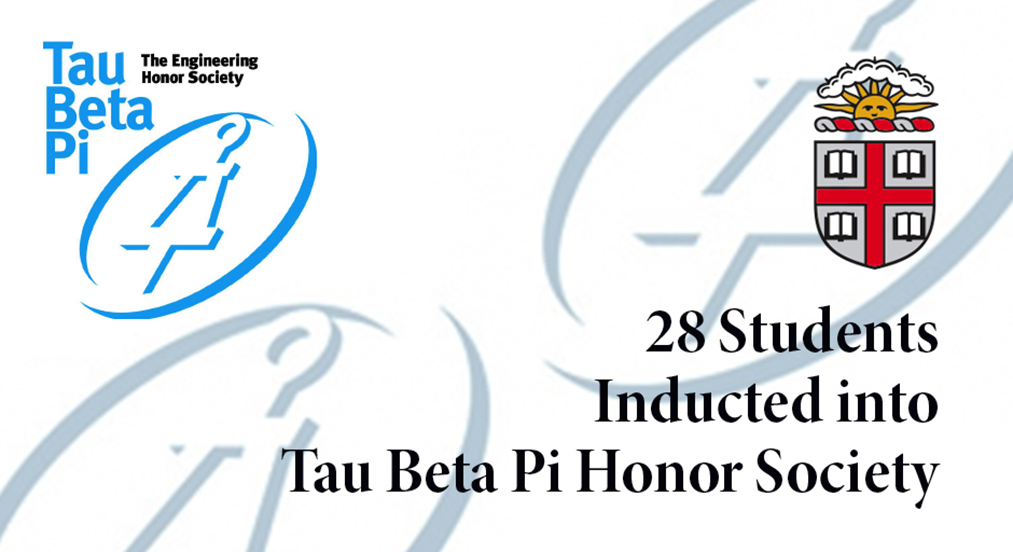 Tau Beta Pi, the engineering honor society, inducted 28 new members into the Rhode Island Alpha chapter at Brown University on Friday, December 2. Thirteen juniors were inducted along with 15 seniors.
Among the 13 juniors elected were: Tahmid Ali, Jake Heinlein, Celina Hsieh, Sarah Lamacchia, Emily Li, Noemaikealohaku`ulei Lum, Ileana Pirozzi, Shivam Raikundalia, Zachary Ricca, Avery Rock, Katherine Schmidt, Caleb Tulloss, and Connor Watts
The 15 seniors elected included: Leanne Block, Kate Chamberlain, Sarah Cowles, Kiran Dhatt-gauthier, Grant Menon, Sara Peletz, Kevin Peters, Kurt Pianka, Henry Sharpe, Filip Simeski, Samuel Steffl, Julia Stemmer, Derick Suarez, Timothy Valicenti, and Haiyun Wang.
Tau Beta Pi, founded in 1885, is the second oldest Greek-letter honor society in America; the oldest is Phi Beta Kappa. While Phi Beta Kappa is restricted to students in the liberal arts, Tau Beta Pi is designed to "offer appropriate recognition for superior scholarship and exemplary character to students in engineering."

In order to be inducted into the prestigious honor society, juniors must rank in the top eighth of their class and seniors must rank in the top fifth of their class. Graduate students who have completed at least 50% of their degree requirements and who rank in the top fifth of their class are also eligible to become candidates for membership.

The Rhode Island Alpha chapter is not only an honor society to pay tribute to outstanding students, but it also provides a vehicle for these students to assume a role of leadership at Brown and to be of distinctive service. Tau Beta Pi members lead prospective engineering student tours of Barus and Holley, provide tutoring to freshman and sophomores, and are active in a variety of other engineering student organizations.