John Donoghue and Jeffrey Morgan have been named as fellows of the National Academy of Inventors for their "highly prolific spirit of innovation." They will be inducted March 20, 2015, at the NAI's annual conference at Cal Tech in Pasadena.

PROVIDENCE, R.I. [Brown University] — Three Brown University faculty members, including two from the School of Engineering, have been named as fellows of the National Academy of Inventors (NAI). John Donoghue, Maurice Herlihy, and Jeffrey Morgan were among 170 new fellows announced by the academy.
Fellowship in the NAI is awarded to "inventors who have demonstrated a highly prolific spirit of innovation in creating or facilitating outstanding inventions that have made a tangible impact on quality of life, economic development, and the welfare of society," according to the academy's announcement.
The new fellows bring the total number of NAI fellows to 414. Included among the fellows are 10 recipients of the U.S. National Medal of Science, 21 Nobel laureates, 112 AAAS fellows, and 62 IEEE fellows, among other awards and distinctions. Leon Cooper and Edith Mathiowitz of Brown were named fellows last year.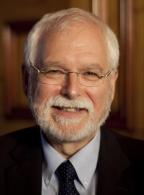 John Donoghue
Neuroscience/Engineering
John Donoghue, the Henry Merritt Wriston Professor of Neuroscience and professor of engineering, has been a pioneer the field of brain-computer interfaces, in which the signals produced by neurons in the brain can be detected and translated into commands to control computers, robotic arms, and other electronic devices. BCIs have the potential to allow people with severe paralysis to regain independence. Along with Dr. Leigh Hochberg, associate professor of engineering, Donoghue has led a clinical trial of the BrainGate BCI.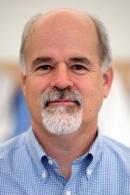 Jeffrey Morgan
Bioengineering
Jeffrey Morgan, professor of medical science and engineering and director of biomedical engineering, has led the invention of a new method to grow living cells in three dimensions. His lab uses the technology to answer fundamental questions in 3-D tissue engineering, 3-D cell-cell mechanics, and drug transport. Future applications could include addressing the shortage of organs for transplantation and finding less toxic drugs while reducing the use of animals in research. He co-founded a Providence company, Microtissues Inc.
The NAI Fellows will be inducted March 20, 2015, as part of the Fourth Annual Conference of the National Academy of Inventors at the California Institute of Technology in Pasadena.