It's hard to say what appeals to Howard Reisman more: the donation he's made to help fund a research lab in the proposed new School of Engineering building or the paid internships that his fledgling company offers rising Brown juniors. Both are dear to his heart; both speak to his values and to the esteem in which he holds his alma mater.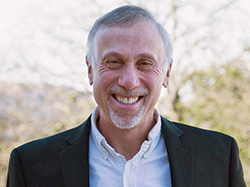 "At Brown, I got confident in learning how to learn. The University taught me to rely on hard work and clear, critical thinking; it gave me the confidence to address what I hadn't seen before. Therefore, when I was offered a position after graduation that required a computer background—something I didn't have!—I was not overly intimidated. Instead, it became a challenge that I eventually parlayed into a career in software engineering. Recently, I co-founded Stock Rover LLC, a start-up company that designed a product that allows individual investors to make significantly better investing decisions. Finding out what works and what doesn't work really keeps me on my toes!
"I was on campus in late April, meeting with Larry Larson, dean of the School of Engineering, and recruiting rising juniors to work as summer interns for the company. It's a fairly new program—the students are smart and curious, so I willingly devote a lot of time preparing for them to learn about financial writing and analysis. So far, it's worked out well for them and for us.
"It's critical that Brown support high-potential people through scholarships, fellowships, professorships, and internships. It's also critical, though, that the spaces in which these people are to study and do research receive support. For example, I took Barrett Hazeltine's Engineering 0009 and loved it. But when my daughter began taking engineering courses at Brown, I noticed that the facilities seemed identical to those I had used 30 years ago. That's just not right. If you're going to compete—and Brown is—you need to invest in facilities that provide the necessary open spaces for today's multi-disciplinary research.
"It's all part of giving back. You look at why you had the successes you did and then support the people—and the institutions—that supported you. The University is good at pushing the envelope. I believe we should also do our part as well. The results are amazing; we end up cross-pollinating all over the world."